Features Sneak Peek: Special 228
---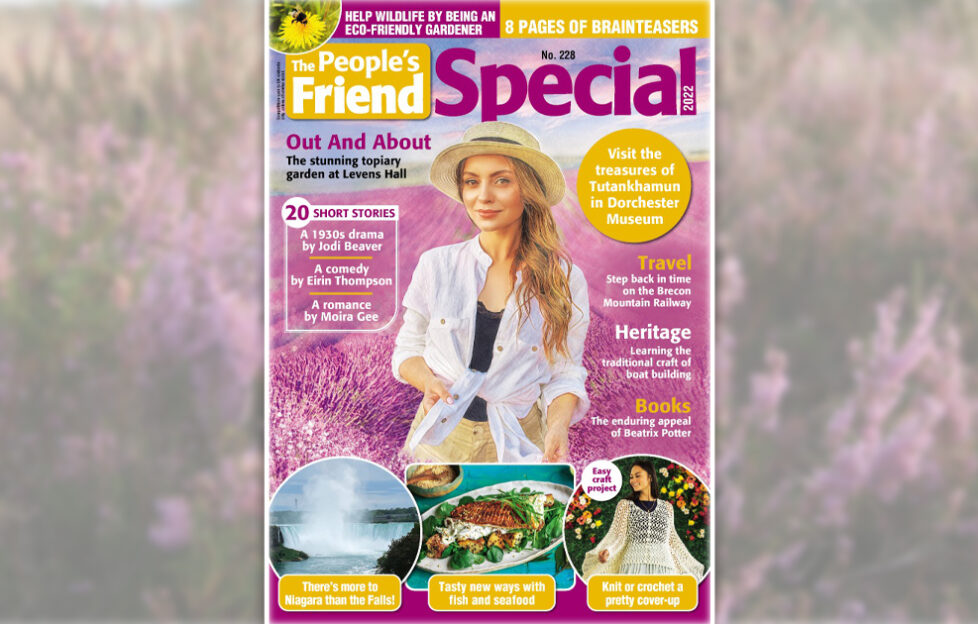 We have a real treat in store with Special 228 now on sale.
Welcome To Ontario
Karen Byrom recently enjoyed her first holiday abroad for two years. Canada had at last reopened. Join Karen as she discovers that there's more to Niagara than the splendour of its famous falls.
From the CN Tower to its floral displays, Toronto will have you snap happy with your camera.
Intrepid bathers are drawn to Niagara-on-the-Lake to brave the 32-mile crossing of Lake Ontario to Toronto! However, there's always the hotel pool, where we can relax and enjoy cocktails on its lovely outdoor terrace.
While in the area we'll also take in four vineyards, including the Puddicombe Farms Cider and Winery Estate.
And what city visit would be complete without a bus tour?
Read more in the magazine.
Drawn To Nature
As Peter Rabbit celebrates 120 years of mischief, Gillian Thornton explores a new exhibition highlighting the talents of his creator – artist, scientist and conservationist Beatrix Potter.
Few animals have made quite such an international impact as Peter, the mischievous young bunny in the blue jacket who steals cabbages from Mr McGregor's garden and gets into scrapes with his cousin Benjamin.
Created in 1902, "The Tale Of Peter Rabbit" has sold in excess of 46 million copies across the world and has never been out of print since it was first published by Frederick Warne & Co, today an imprint of Penguin Random House.
Find out more in Special 228.
Feeling Sheepish
Sheep make fabulous photographic subjects. Polly Pullar has a wealth of traditional native breeds all bred to suit a particular habitat of the British Isles, and they are intriguing animals.
Many are brimming with character. Some have long, curly fleeces with open wool, while others have short, coarse, coloured ones. Some have horns while others are polled.
In Special 228, Polly delights in the company of these woolly wonders.
The Treasures Of Tutankhamum
To mark the centenary of the discovery of Tutankhamun's tomb, Pat Coulter visits the museum in Dorchester showcasing wonderful facsimiles of some of the greatest archaeological treasures.
The tomb revealed over 5,000 priceless artefacts. All manner of treasures had been stacked – everything the young king would require in the afterlife, from archery bows and chariots to furniture, food, wine and even linen underwear.
The museum dedicates a wonderful gallery to Harry Burton's images of artefacts in situ.
Find out more in the magazine.
Elsewhere in Special 228, we have a collection of delicious fish and seafood recipes. Plus we have a craft project to knit or crochet your own cover-up.
We hope you enjoy it. Let us know what you think.
---
Remember, you can subscribe to make sure you never miss another "Friend" Special.
In fact, we'll have them delivered straight to your door! Click here for more information.