Editor's Diary: A Visit To Hugh Miller's Cottage
---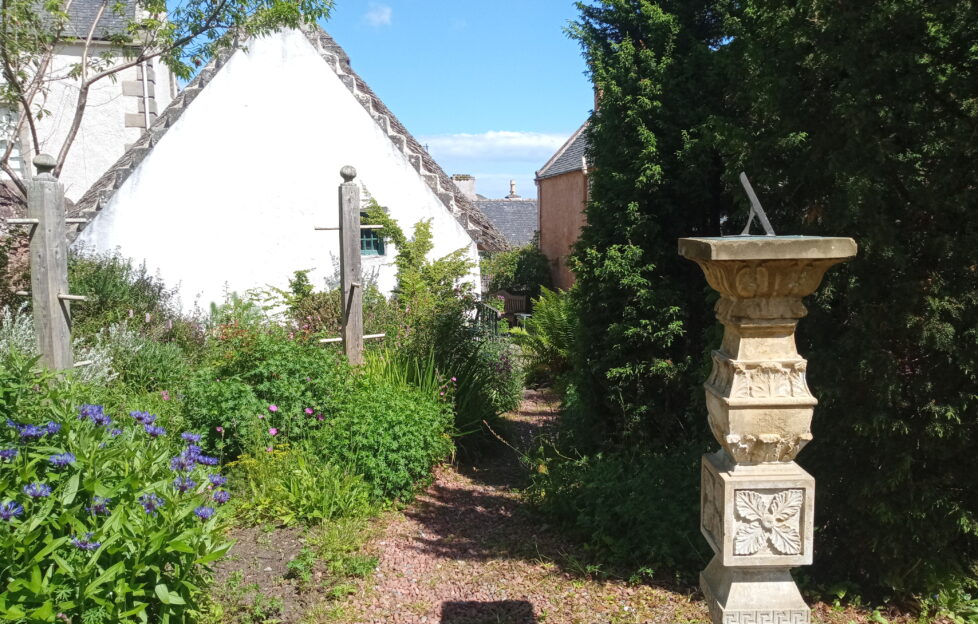 In this week's Editor's Diary, I'm looking back to a highlight of my recent trip to the Black Isle, visiting Hugh Miller's Cottage.
Hugh Miller's Birthplace Cottage and Museum is one of the National Trust for Scotland's smallest properties. It's in the picturesque and historic village of Cromarty. And it's a fascinating place to visit.
But who, you might be asking, was Hugh Miller?
Who Was Hugh Miller?
It might be easier to say who he wasn't! He was a geologist, folklorist and fossil hunter — and lots more besides.
He was an editor, journalist, stonemason . . . in fact, one of the great Scots of the 19th century.
His thirst for knowledge and drive to learn made him one of the towering intellects of his generation.
Yet his story had humble beginnings. He was born in 1802 in the thatched cottage you can visit today. It was built by his grandfather – who was a pirate!
Hugh's father died in a shipwreck when he was a boy and he was brought up by his mother and uncles.
When he left the parish school, he was apprenticed to a stonemason. It was while working in local quarries that Hugh developed an interest in fossils. Many of the fine examples he collected can be seen in the museum.
He was entirely self taught and left a tremendous body of work that is still studied today.
Cromarty is rightly proud of its famous son and has a Hugh Miller Trail for visitors to follow.
At the Birthplace Cottage, you'll find the tiny but glorious Garden of Wonders. The pedestal of the sundial was carved by Hugh himself, a tangible link to the great man.
I love finding hidden gems like this beautiful little museum. Even the smallest place in Scotland has a wealth of stories to tell!
---
Read more from "The People's Friend" editor, Angela.