Fiction Sneak Peek: July 23, 2022 Issue
---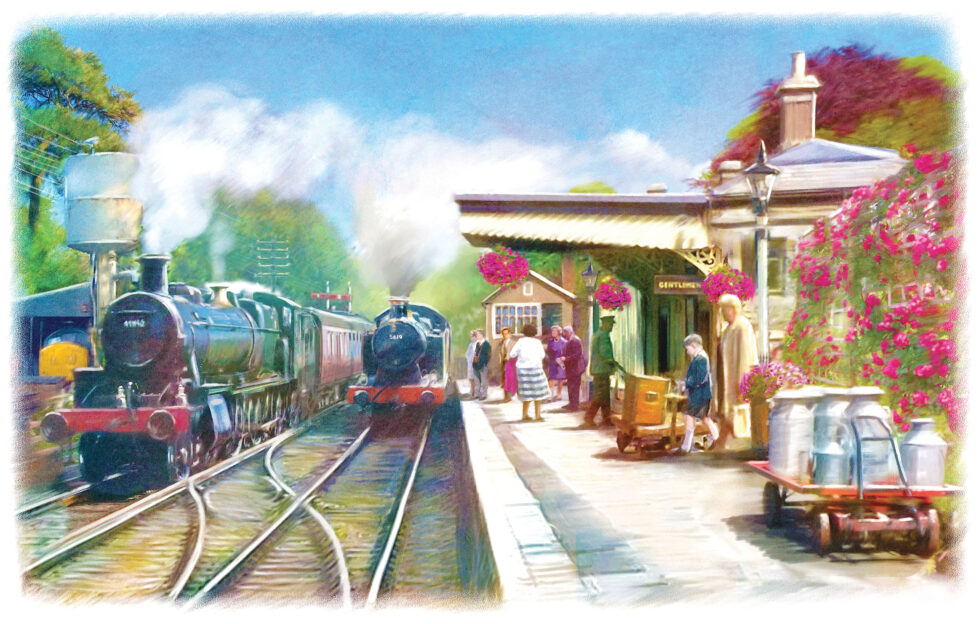 Artwork: David Young
We've got lots of super summer stories and serials ready to read, in this week's issue!
Our opening story is "The Luck Of The Draw", by Christina Hollis. Harriet fears she'll never get on the property ladder, so winning a beautiful show house has become her dream! Illustration from Ged Fay.
We go back to the 1960s for our next story, and if Dr Beeching's plans go ahead, busy little Brooksend railway station faces closure. Pamela Ormondroyd's "Full Steam Ahead" is illustrated by David Young (above).
Carol Probyn's "Let It Grow" is next, sharing lots of happy memories of one nan and her love of trees. Artwork by Manon Gandiolle.
We're off to Sicily next, where Alfonso and his wife are looking forward to meeting their new neighbours – until the racket begins! Stefania Hartley's "Not So Loud" is illustrated by Manon Gandiolle.
One recently-divorced lady goes "Back To Nature" when she finds herself losing her way a little. Karen Houseman's short story is illustrated by Sarah Holliday.
Leah goes on a date with geeky Josh, and it isn't exactly the date she had in mind…"In The Night Sky" is by Becca Robin.
And in our final story of this week, one mum finds that organising a child's party isn't quite as easy as it first appears! "Child's Play" is written by Eirin Thompson.
Serials
A splendid new serial starts today – Pamela Kavanagh's eight-part "The Apothecary's Apprentice". Set in Nantwich in 1565, it's the story of Jennet, who wishes to become an apprentice to apothecary, Henry Gryce. Artwork throughout by David Young.
All the pieces of the puzzle come together in the final part of Kate Finnemore's super "Summer At The Chateau". Illustrated by Mandy Dixon.
Look out for a new serial beginning next issue!
Series
In Jan Snook's "Wedding Designs", Alice feels sure one commission is too good to be true…
…whilst over on "Riverside", what can be causing Brady's problems with colours? By Glenda Young.