Writing Prompt Story Starter: Cabins And Characters
---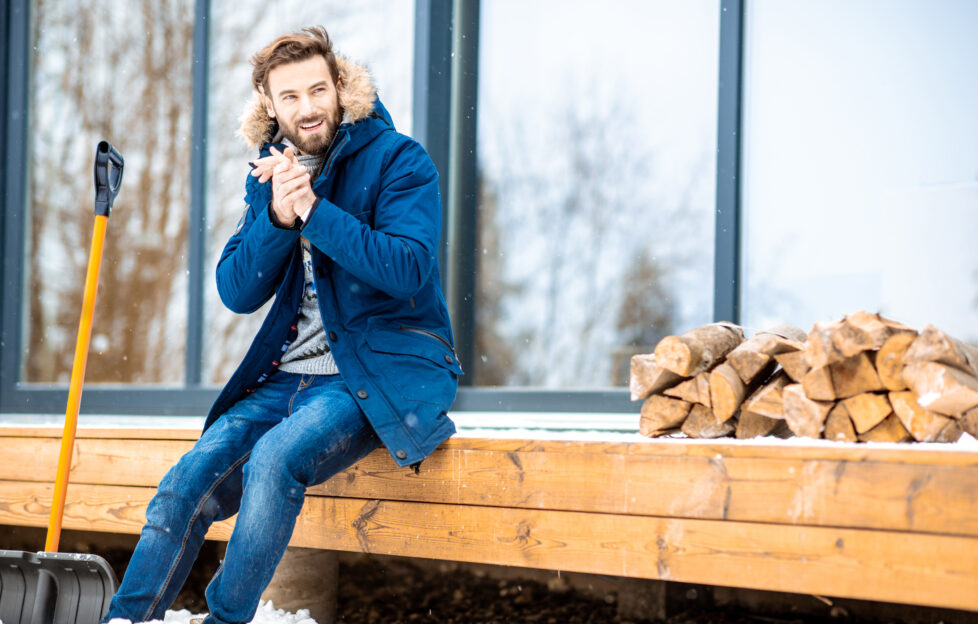 Shutterstock.
Here on the "Friend" we are time travellers. While most people are still thinking of summer and gently moving towards autumn, here on the Fiction Team we're in winter-mode.
Those are the stories we're now looking for especially to appear in our Specials.
To help you get into a winter writing frame of mind I've selected the above image. We don't often get stories from a male point of view, but when they do, they tend to work well and give a story a fresher feeling.
Thinking differently
What do you think of the chap above? He looks happy in his task, doesn't he? Do you think he's at a winter hide-away on his own? Is he searching for a bit of peace and quiet from a busy job?
Perhaps it's a winter retreat and the cabin is filled with friends and family? Has he taken it upon himself to go and organise the firewood, or is it his turn. Has he offended a female character by automatically assuming it's his job!
The setting can be a familiar one for the season, but the theme of the story doesn't have to be. It's sometimes writing from a completely different point of view can energise your story and your imagination.
Next time you're creating a character, why not try a totally different age and viewpoint?
---
Find more story starters from the Fiction team.