Top 10 Books To Read For Valentine's Day
---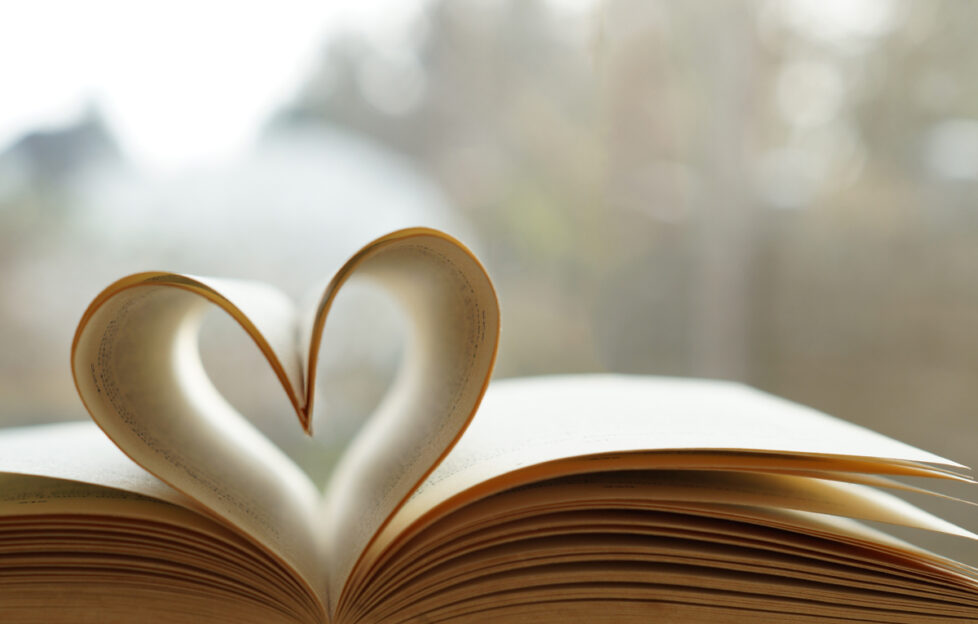 February is here, and there's love in the air! Kirsty from the Production team has some recommended books to read for Valentine's Day.
It's still a bit dark and chilly in my neck of the woods, so there's still plenty of time to settle down with a good read before Valentine's Day!
Whether you're a hopeless romantic or a hater of all things cheesy, I am sure there is something on this list that will suit your fancy.
Anne Eliot is twenty-seven, and unmarried. Her family convinced her against a youthful romance with Captain Wentworth, but her life is complicated when he returns to her life six years on . . . melancholy but builds into one of the most touching and mature love stories in all of Jane Austen's ouvre.
For: lovers of classic literature, hopeless romantics
In this collection, Babalola retells myths and love stories from around the word for the modern era. Some of these tales read like magical fantasies, and others a more realistic backdrop. Stories feature famous figures from Eros and Pscyhe to Nefetirtiti and less well known figures from Nigerian folklore.
For: fans of mythology and legends, readers of short stories
"Sense and Sensibility" with a dash of "My Fair Lady", this fast-paced read sees penniless Kitty Talbot propell herself into London high society during the height of the season. In order to save her sisters from financial ruin, Kitty must secure herself a husband in under 12 weeks. She sets her eye on a hapless young gentleman, but his reclusive brother, Lord Radcliffe, can spot a fraud a mile away . . .
For: fans of dashing Regency gentlemen, comedies of manners
Ayesha Shamsi lives has had to put aside her dreams of being a poet in order to work as a teacher to pay back debts to her uncle. When judgemental and old-fashioned Khalid moves in next door, the pair get off to a rocky start, despite their undeniable chemistry . . . As a loose retelling of "Pride And Prejudice", Jalaluddin has found a unique and fresh approach and brings a lively cast of Muslim characters to the table.
For: contemporary romance lovers, Austen fans
When recently retired Stan recieves a terrible diagnosis, his life is turned upside down. His main concern isn't himself, though, but his wife of 50 years, Bonnie. With the help of their granddaugter, Stan is determined to find a new love for her before he is forced to leave her alone. Meanwhile, back in the 1960s, Bonnie is dragged out clubbing with her flatmate, and meets the love of her life . . . Despite dealing with hard-hitting subjects, this is a poignant, uplifting novel that will stay with you long after reading.
For: fans of character-driven novels, music fans from the 1960s
Set during WWII, this powerful and atmospheric novel takes place on the Orkney islands. Twin sisters Dorothy and Constance find themselves caring for 500 wounded Italian prisoners of war, thrust into a cold and unforgiving landscape. Dot finds herself drawn to Cesare, a young man suffering from PTSD. As tensions build between the islanders and the Italians, Dot's attachment puts pressure on her bond with her sister, and may have devastating consequences . . .
For: history lovers, readers looking for something powerful and evocative
Behind the magical big top of the mysterious Night Circus, young magicians Celia and Marco are locked in a deadly game. Trained from childhood by their guardians for the express purpose of destroying one another, no-one could have imagined the pair would also fall in love . . . This is a truly spell-binding novel, written with luxurious, magical prose and imagery beyond compare.
For: lovers of magic and mystery, fans of artistic prose
Although he looks like an ordinary, forty-one year old man, Tom Hazard has been alive for centuries, and is dogged by the shady organisation that keeps tabs on people like him, and the memories of the woman he loved. With a story that starts in the London of the Middle Ages, Tom acts with Shakespeare, dines with celebrities, and really does it all! Until, that is, he meets a captivating teacher at his new job, and has to decide if he's ready to give it all up and finally live in the moment . . .
For: off-beat readers looking for a less traditional romance
Living in the small Southern American town of Dove Pond, Sarah Dove has a unique gift — books can speak to her. As a librarian, her gift allows her to place the perfect book in the hands of its ideal reader. When city-girl Grace moves to town, Sarah knows that the town needs her more than Grace is willing to realise. With a new friend on her side, and love on the horizon, can a particularly wise book help to change Grace's mind?
For: fans of magical realism, library aficionados
In this gothic novel, a young, naive woman moves to the Cornish coast after a whirlwind romance in Monte Carlo with the deeply mysterious widower Maxim de Winter. However, away from glorious Monte Carlo, and back in the de Winters' estate of Manderley, the inexperienced heroine finds herself living in the shadow of her husband's vivacious first wife. Her husband's warmth fades, and the taciturn housekeeper is ever-watchful . . .
For: lovers of dark mysteries, those of us of a less romantic outlook!
---
Get more book reviews and recommendations from the "Friend".