Inspiring Women For International Women's Day
---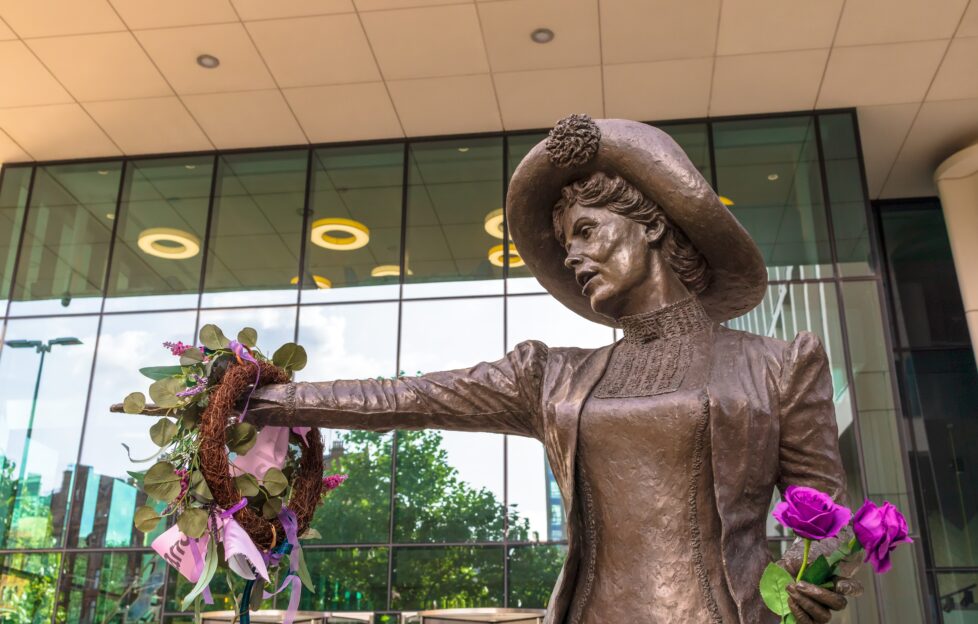 Emmeline Pankhurst - Shutterstock.
The People's Friend celebrates International Women's Day by remembering inspiring women who pushed the boundaries and opinions to become fabulous role models.
We shine the spotlight on just a handful of amazing women by revisiting the article below, penned by a "Friend" writer. And you can't help but be inspired!
Queen Elizabeth II
Monarch

And

Mother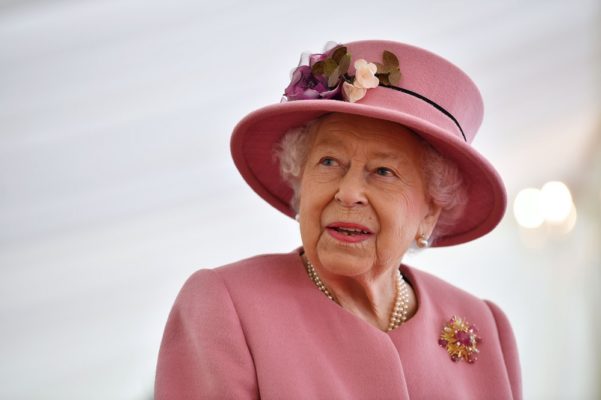 By the time our Queen was crowned in 1953, she was already making a great success of two other roles. She was the wife of an officer in the British Navy and, at that time, mum of two. Yet, at a time when many women were expected to stop work when they had children, there was considerable speculation that the new Queen might struggle to cope.
Elizabeth, however, proved she was perfectly at ease in her new role. And she met every challenge with dignity, serenity and the perfect words. In fact, she inspired many British women to continue with their careers when their children came along. The Queen also embraced the role of grandmother and great-grandmother. 
Amy Johnson
Pioneering Aviator
On May 15, 1930, Amy Johnson took off from Croydon Airport in a second-hand plane called Jason, heading for Australia. Amy was on her own. She had planned her route by drawing a straight line from the UK to Australia. She'd only had her pilot's licence for a year – so the twenty-seven-year-old typist certainly enjoyed a challenge!
After nine days, Amy touched down in Darwin, where a huge crowd was waiting for her. "The Wonderful Miss Johnson", as the Press referred to her, was a superstar! Amy's hairstyle was copied and songs written about her. Everyone wanted to know where she'd be flying to next.
Amy didn't disappoint her fans, breaking records with flights to Moscow, Japan and South Africa. She even added romance to the mix when she married Scottish pilot Jim Mollison. And the couple went on to set the world record for flying across the Atlantic.
In 1940, Amy joined the Air Transport Auxiliary, flying planes to and from RAF bases across the UK. Tragically, on a routine flight from Blackpool to Oxford, her plane crashed into the Thames Estuary. Amy Johnson's body was never recovered. 
Dorothy Lawrence
Britain's First Female War Correspondent
At the start of World War I, aspiring journalist Dorothy Lawrence was determined to report from the Front.
Dorothy, an orphan from London, was living in Paris when war was declared in 1914. When her offer of Front Line reports was turned down by newspaper editors she hatched a plan. Wearing a borrowed uniform, with forged documents in her pocket and having been taught how to walk like a man, Dorothy became Private Denis Smith.
"Private Smith" was sent to the Somme where, for two weeks, she laid mines only yards from the German trenches. When her identity was uncovered, Dorothy was shipped back across the Channel. The Official Secrets Act was invoked to prevent her from selling her story to the Press.
Several years later, Dorothy wrote a book about her experiences on the Front Line. But by then everyone wanted to put the war behind them and it failed to sell. Broke, destitute and alone, Dorothy spent her final years in an asylum. She was buried in a pauper's grave. 
Emmeline Pankhurst
Suffragette Leader
Born in Manchester in 1858, Emmeline Pankhurst was the daughter of political activists. She married a barrister who shared her unshakeable belief that women should be able to Vote. After Richard's death in 1898, Emmeline poured all her energy into fighting for women to be given voting rights. In 1903, she became a founder of the Women's Social and Political Union (WSPU).
Those members were known as suffragettes. With her daughters Christabel and Sylvia by her side, Emmeline held extremely well-attended meetings all over the UK. She demanded women be given the right to vote . And, when the establishment failed to take notice, the suffragettes across the UK resorted to smashing windows, and chaining themselves to railings and even arson.
With the outbreak of World War I, Emmeline called a halt to the militancy. And she encouraged the suffragettes to support the war effort, which they did to great effect. In 1918, women over the age of thirty were finally given the right to vote. 
Florence Nightingale
Founder Of Modern Nursing
Nursing was most definitely not what Florence Nightingale's rich parents had in mind for their well-educated daughter. A good marriage to a man of similar status was their plan. But Florence was determined to become a nurse which, in the mid-19th century, was considered a very lowly occupation.
After she had declined at least one proposal of marriage, Florence's father allowed her to undertake nursing training. And, in 1853, she was appointed superintendent at a women's hospital in London.
When the Crimean War broke out Florence sailed to the Turkish war zone with 38 other nurses. The nurses' first job was to clean the extremely dirty military hospital. Florence introduced much-needed infection control and improved the dreadful sanitation. This led to a dramatic increase in wounded soldiers' survival rates.
On her return to the UK, Florence was a national hero. She then used her status to establish nursing as a respectable career. Florence also improved hospital conditions and campaigned for good healthcare for everyone, regardless of wealth. 
Rosalind Franklin
Groundbreaking Scientist
Although three male scientists – James Watson, Francis Crick and Maurice Wilkins – were awarded the Nobel Prize in 1962 for their discovery of the structure of DNA, Rosalind Franklin played a vital part in this scientific breakthrough.
Scientist Rosalind Franklin's first research involved taking highly specialised X-rays of particles of coal dust – a technique which she later used to photograph tiny DNA modules. Rosalind's DNA photographs, and other research she carried out, contributed considerably to the Nobel-Prize-winning work.
But sadly she died before the award was presented. Rosalind Franklin's portrait now hangs next to Francis Crick and James Watson in the National Portrait Gallery. Acknowledgement of the vital role she played. 
Mary Quant
Iconic Fashion Designer
Until Mary Quant's short tunic dresses and knee-high patent boots burst on to the scene in the mid- 1960s, "fashion" was largely aimed at older, wealthy women. Their fashion was bespoke tailoring and couturier designs.
But Mary Quant's outfits swept all that stuffiness away in a tide of colour, youth and Fun! "Fashion should be a game," Mary Quant said in 1966. And it was a game she played incredibly well right through the Sixties and Seventies.
She gave us miniskirts, hot pants and clothes shops that were about far more than how much money you had. Thanks to Mary Quant, boutiques selling affordable fashions sprang up all around the country. It enabled us all to have the London Look regardless of where we lived! 
Helen Sharman
First Brit In Space
Almost thirty years ago, twenty-six-year-old research scientist Dr Helen Sharman spotted an advert for a new job. Astronaut wanted, no experience necessary! Helen was one of 13,000 who applied. And, after 18 months of intensive training, was offered a place on the 1991 Soviet Union mission to the Russian Mir Space Station.
During the eight-day trip, Helen carried out scientific experiments – and admired the view! In fact, when Helen spoke to Major Tim Peake before he blasted off into space in December 2015, she had one piece of advice. "Look out the window as much as you can."
It may come as no surprise that Helen has commented that she'd love to return to space. "It's a wonderful thing," she said. "But there are equally enjoyable things on earth. Such as standing on a hill in the Lake District and looking across the fields." 
Find out more about Inspirational Women's Day (celebrated March 8) here.
Be inspired by the book full of inspiring women 100 Voices.