Editor's Diary: Feeling Refreshed After Holidaying In The Black Isle
---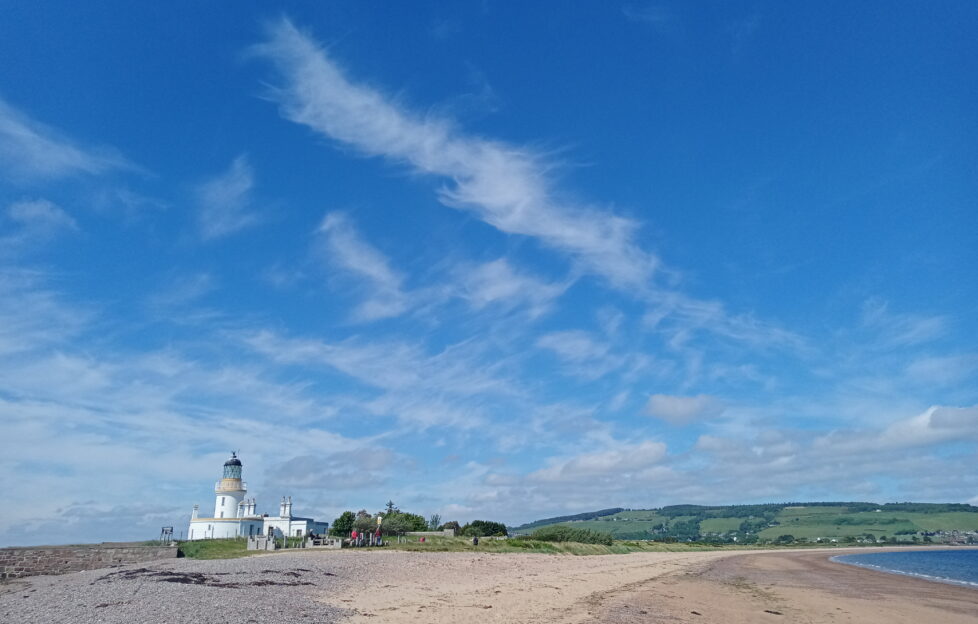 As I mentioned in my last Editor's Diary, I've been on holiday in the Black Isle. I had two whole weeks away from work — bliss!
I love my job, but everyone needs a break from time to time. And I think that's especially true after the last few years. I hadn't realised just how exhausted I was till I stopped.
A stay in a peaceful and remote cottage on the Black Isle was exactly what I needed. It helped that the weather was great — not always the case in Scotland, even in June!
As you can see from my photo of the lighthouse at Chanonry Point, I enjoyed blue skies and sunshine throughout my trip.
I made full use of  my National Trust for Scotland membership, visiting Culloden, Brodie Castle and Hugh Miller's Cottage. They were all so interesting I could write a whole Editor's Diary about each one.
The scenery of the Black Isle is beautiful, and ideal for days out. My highlights were a walk along the sandy beach at Fortrose and a day in the lovely town of Nairn. Where, incidentally, I was delighted to recognise Nairn Old Parish Church!
Regular readers may remember that our much-loved contributor, the Rev. Ian Hamilton, was minister there for many years before he retired.
There's an abundance of wildlife in the area. From the comfort of the cottage living-room, I could watch a pair of oystercatchers on their nest.
I encountered deer and red squirrels frequently on the single track road to the cottage. Just as well I'm a cautious driver!
There were two big highlights, though. A trip to see the red kites being fed at the RSPB's Tollie site was fabulous. And so was the dolphin watching boat trip from Cromarty!
I also spent lots of time just sitting in the sun, reading. If you haven't already discovered All My Mothers by Joanna Glen, I can thoroughly recommend it.
What a fantastic holiday — and no airport queues or train delays to deal with, either!
---
Read more from "The People's Friend" editor, Angela.