People's Friend is the oldest and friendliest weekly magazine in the world
Each week our loyal readers return to catch up on the unique fictional tales that make up one of the UK's leading weekly magazine for the older generation. Packed full of short stories and exclusive serial instalments, People's Friend also incorporates topics our readers enjoy with features on cooking, crafts, gardening, puzzles and much more!
Contacts
There are a number of advertising opportunities within the magazine through display and insert adverts, online and in the People's Friend Special magazine.
For more information please download our media pack or contact:
Craig French cfrench@dcthomson.co.uk – 0207 400 1058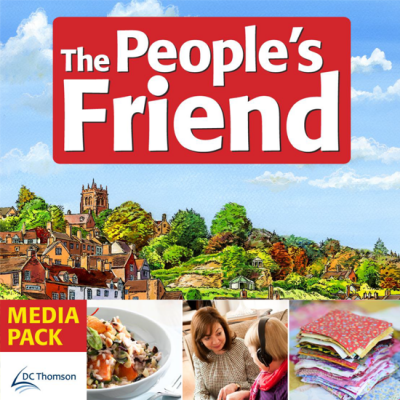 Download The People's Friend – Media Single Page