Win: Dairy Diary 2018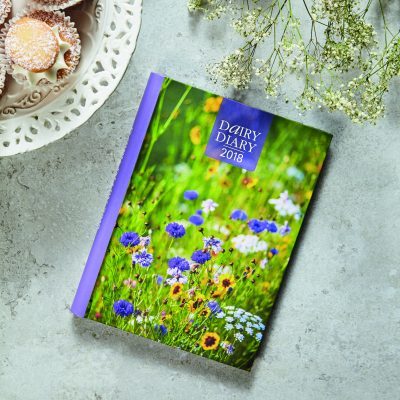 We all seem to lead such hectic lives these days, so one way to keep track of things is to have a diary. Among the best you'll find is the Dairy Diary – which is both practical and pretty. With sales of over 30 million, it's been Britain's favourite home diary since 1982.
Priced at just £8.50, this A5 diary has lots of space to write, plus notes pages. A page-marker ribbon is a handy addition and there's even a sheet of memorable dates stickers.
Everything is right here at your fingertips from telephone numbers for the likes of National Rail enquiries right through to filling in your own important information, such as car insurance details.
The Dairy Diary will also inspire you with recipes taking advantage of seasonal produce, with an inspirational new recipe every week – tasty offerings like Tomato Soup with Pesto Cream and Honey & Cinnamon Crème Brulees. Try out the dishes especially created to mark those important times of the year, too, such as Easter and Christmas. It's a cook's delight with conversion tables right through to steaming times for vegetables!
For those who enjoy being in the kitchen, there's also a Cook it Slowly! recipe book for meals which are easy to make and fuss-free.
All the recipes can be prepared quickly, are cooked slowly and every mouthful is guaranteed to be savoured.
Try tempting dishes such as Lamb & Prune Tagine or Chilli Beef Stew Pot or for a sweet treat there's  Tarte au Citron or Banoffee Pavlova. Cook It Slowly! is £8.75.
To find out more or to order a copy go to http//www.dairydiary.co.uk
The good news is we have six of each of these books to be won. To try for a prize simply answer the question below.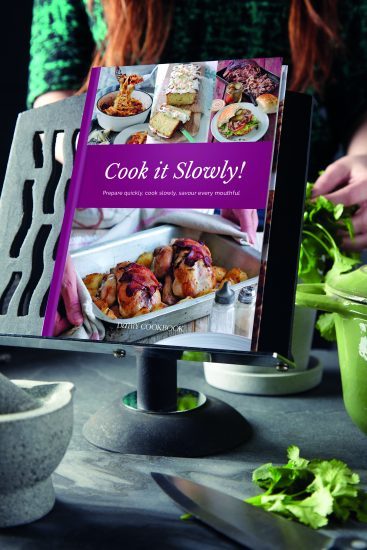 The prize…
We have six copies each of The Dairy Diary 2018 and Cook It Slowly! books to be won.
How to enter…
To be in with a chance of winning this amazing prize, simply fill in the form below and enter.

Please visit our website for our full competition Ts&Cs: www.thepeoplesfriend.co.uk/competition-terms or send a large stamped self-addressed envelope to The People's Friend Marketing, Copy of your Competition Terms, DC Thomson, 2 Albert Square, Dundee DD1 9QJ.