Win: Stress Relieving Relaxation Light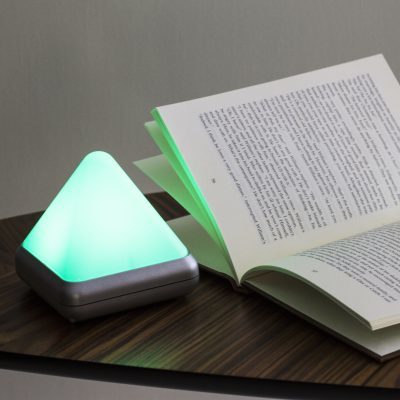 Life today can be stressful and this can affect our quality of sleep, which in turn makes us tired and more stressed. Now you can break the cycle of restless nights with the amazing Stress Relieving Relaxation Light.
The modern day answer to counting sheep, the Stress Relieving Relaxation Light changes through a  sequence of colours and has five relaxing sounds taken from nature to choose from – dawn chorus, summer night, brook, birds or the ocean. The soothing sounds will help ease you into a natural, calm sleep and you can tailor the sound/light to your preference.
It is simple to use, just touch the light to turn it on, select your preferred sound and light options and relax. You can even set it to switch itself off so you can drift blissfully off to sleep.
The appliance, priced at £14.99, uses 3 x AA batteries (not included). For this and other great product ideas go to www.prezzybox.com
The prize…
Five lucky winners will each win a Stress Relieving Relaxation Light
How to enter…
Just answer this question:

Who sang the hit song "All I Have To do Is Dream"?

Add your answer into the form below, along with your contact information and click "Send".

Please visit our website for our full competition Ts&Cs: www.thepeoplesfriend.co.uk/competition-terms or send a large stamped self-addressed envelope to The People's Friend Marketing, Copy of your Competition Terms, DC Thomson, 2 Albert Square, Dundee DD1 9QJ.