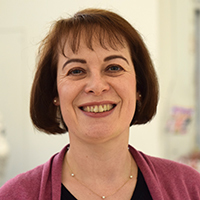 ANGELA GILCHRIST
EDITOR
When I'm asked what I do for a living, I'm so proud to say that my job is to make over 400,000 people happy every week. My working day is very busy, and there are lots of deadlines to meet, but it's all worthwhile when I receive a letter from someone telling me how much the magazine means to them.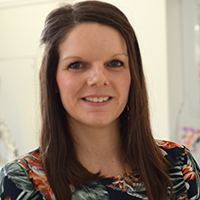 JACLYN BRYSON
DESIGN EDITOR
My job as Design Editor on the "Friend" keeps me busy. Producing a weekly magazine, fortnightly pocket novels, 3-weekly Specials and annuals means we design around 10,000 pages per year – around 177 pages per week! I'm also involved in adapting our products to the latest market research.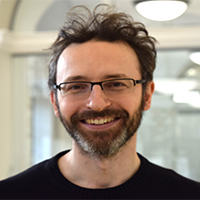 ALEX CORLETT
FEATURES EDITOR
As the Features Editor, I work with the talented team of people putting together (almost) everything that's not fiction in the magazine! It's great being able to talk about food and travel every day - two subjects very close to my heart – but it's the variety of features we read that makes this job really interesting.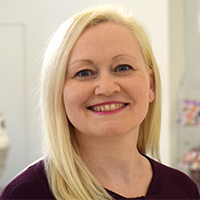 LUCY CRICHTON
FICTION EDITOR
As Fiction Editor, I'm always on the look-out for the very best short stories, poems and pocket novels. I enjoy working with our established contributors and finding and encouraging new talent, as well as sourcing enjoyable content from our fantastic Archives to use in "Friend" special collections.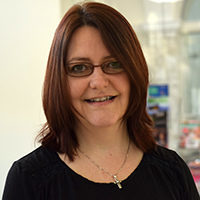 JUDEY STRUTH
PRODUCTION EDITOR
As Production Editor, my job is to make sure the pages go to Press on the right day and in the right order! The "Friend" office is a great mix of people, there is always a lot of laughter, and no two days are the same. I'm always really busy but somehow it never feels like work!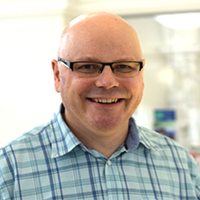 ALAN SPINK
FICTION
I live in the wonderful world of fiction. As part of the Fiction Team, I work closely with writers, helping them develop their stories with a view to publication.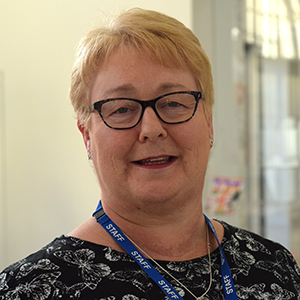 LIZ O'ROURKE
FEATURES
Knitting and craft, gardening, foreign travel – these are not only some of my favourite things but also my main responsibilities on the "Friend" as part of the Features Team.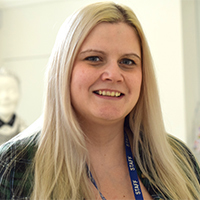 JACKI JOYCE
PRODUCTION
I've been a sub-editor here at the "Friend" now for over a decade already! Time flies! I love working on the stories every week, and I couldn't imagine myself in any other job. I particularly love subbing the "Maddie's World" columns - they're such great fun!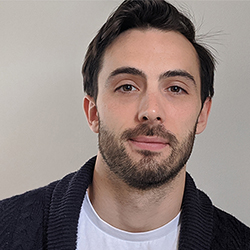 EDDY GARDINER
PRODUCTION
I really enjoy my role as sub-editor. I read through the stories and features to ensure all spelling, grammar and punctuation is in tip-top shape, and I seem to learn something new every day.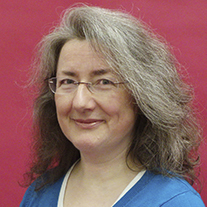 MARION McGIVERN
FEATURES
There's so much variety in my day - as editor for cookery and money I can be talking to PRs from the great food companies and bloggers who supply our recipes one minute and discussing copy with one of our expert finance writers the next. Not to mention working on feature ideas from vintage beach huts to Ben Fogle! There's never a dull moment!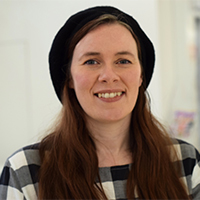 WENDY DEMPSTER
DESIGN
It has been a joy to work for the "Friend" for the last few years. I work within a team of four graphic designers. We lay out the pages, take photographs and adjust imagery to fit the purpose. The team is a close-knit bunch and we always appreciate our readers' thoughts on our beloved magazine.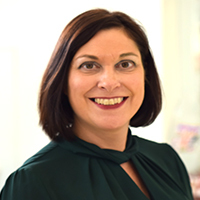 TRACEY STEEL
FICTION
I love reading, so being part of the "Friend" Fiction team is a dream job for me. The days whizz by in a flurry of manuscripts, serials and Pocket Novels. It's a genuine thrill when you discover a new writer and their "Friend" journey begins! It's brilliant being able to engage with readers, writers and artists on Twitter and Facebook, too. We love to hear all your feedback!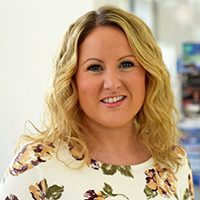 NICOLE BROWN
DESIGN
I work as part of the Design Team on the "Friend". I enjoy my job and love seeing a page come together with all the lovely illustrations and colours. I particularly enjoy the travel features which give me ideas of new places to explore for my next holiday. I also enjoy the cookery. Everything always looks so good!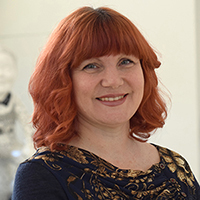 MOIRA GAFFNEY
DESIGN
In my role as Graphic Designer for The People's Friend, I design pages for the magazine. One of the most satisfying parts of my job is working with all the lovely artwork, and choosing colour schemes to compliment them.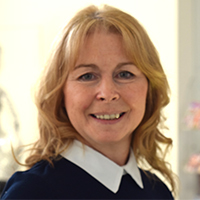 YVONNE McKENZIE
FEATURES
I love being part of the Features Team as each day is different. My job is interesting, challenging and fun. I can be interviewing someone who has trekked through the Amazonian rainforest one minute and the next reading the many letters from our readers sharing their fabulous tales for "Between Friends".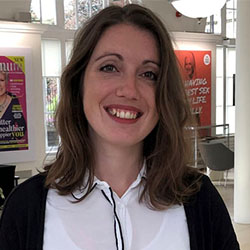 MANON GANDIOLLE
COMMISSIONING ILLUSTRATIONS EDITOR
I oversee illustrations for the magazine, commissioning artists to draw them, or drawing them myself. As a result, my brain is constantly sparkling with ideas. I love the creativity of this job, and how challenging it can be. There is never a dull moment and I find myself looking forward to going to work every morning!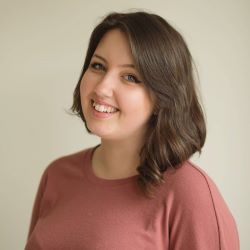 JACQUELINE BOLAND
DIGITAL CONTENT EDITOR
I look after all things Digital at the "Friend"! Including our website, social media channels and podcast. I make sure there's lots of engaging content for our readers to enjoy and help create our online community. I love getting to speak to readers directly online and hearing all about them! There's always lots of new and interesting things to learn in this role.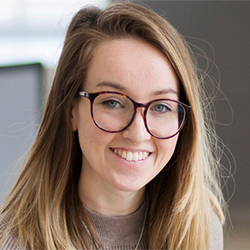 ABBIE PHILLIPS
FICTION
It's a pleasure to work on the Fiction team and read through submissions from poetry to Pocket Novels. Working with our talented writers is inspiring and lots of fun. And seeing the work of our illustrators is magic. How do they do it? I feel very lucky to be part of a community that loves a good story as much as I do!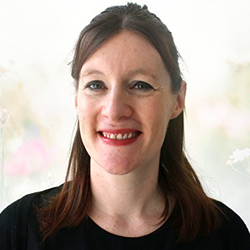 LISA CROW
FEATURES
My responsibilities range from commissioning the Manse Window pieces and foreign travel stories to writing my own articles – amongst other things. My job is a real mixed bag and it always feels like the time flies by. Whether I'm writing about topics such as my favourite hobbies or interviewing a teddy surgeon at toy hospitals, I love my job and I wouldn't change it for the world.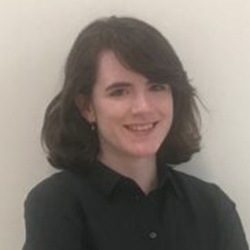 KIRSTY SOUTER
PRODUCTION
As a sub-editor I take on my fair share of stories and features, checking for spelling mistakes, and any errant punctuation marks hiding where they shouldn't be. I'm a stickler for grammar, so it's the perfect job for me! I really enjoy what I do – there's always something new and interesting to read!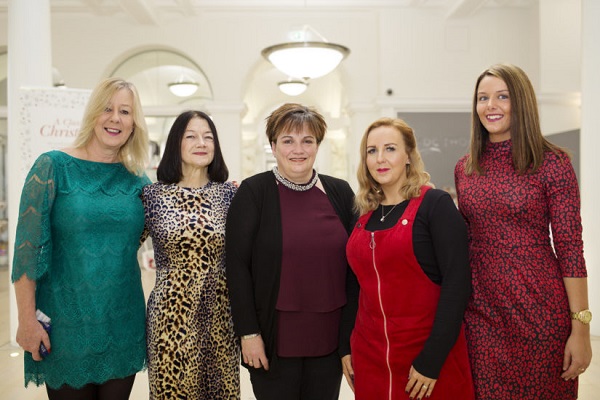 The Team Behind The Team
Meet the other departments that make, market and distribute the "Friend" . . .
There's a whole office full of people who help us make the "Friend" the magazine that it is. In this, our 150th year, we'd like to introduce them to you! Every Friday, we'll be adding new interviewees to our 150th Anniversary page.