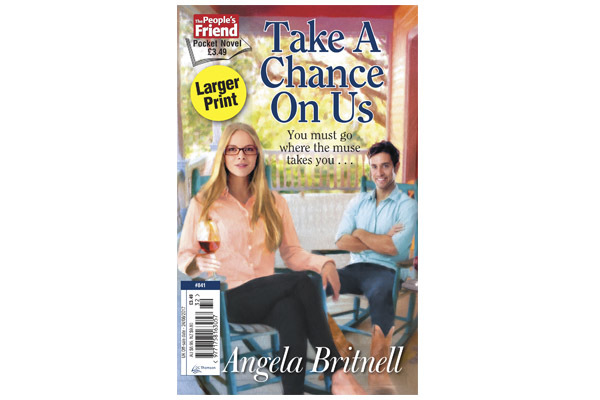 Pocket Novel 841
"Take A Chance On Us"
by Angela Britnell.
On sale August 10, 2017
Has Rebecca made a mistake by agreeing to swap her Cornish home for her cousin's in Nashville?
Delivering the exciting storylines and romantic themes you would always expect from the "Friend", "The People's Friend" Pocket Novel is the perfect way to escape from your busy life.
With two complete stories every month, each pocket novel is in easy-to-read larger print and comes priced at only £3.49.
Its handy size makes "The People's Friend" Pocket Novel the perfect accompaniment to those moments when you want to relax.
Available from the DC Thomson Shop.