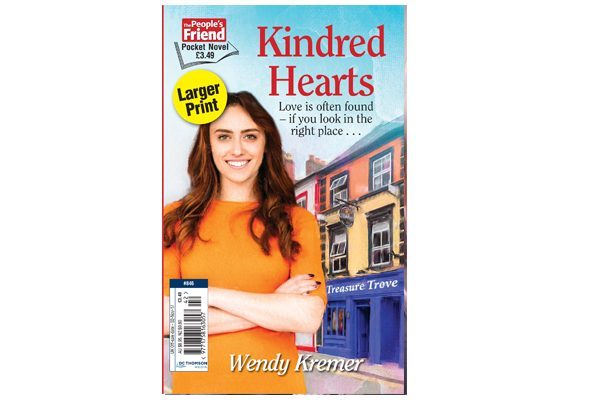 Pocket Novel 846
"Kindred Hearts"
by Wendy Kremer.
On sale October 19, 2017
Kate knew that Alex had a girlfriend, though he acted like he didn't. Was it possible his relationship wasn't as serious as Kate first thought?
Not that it mattered – she wasn't looking for love and certainly didn't want to be involved in a love triangle!
Delivering the exciting storylines and romantic themes you would always expect from the "Friend", "The People's Friend" Pocket Novel is the perfect way to escape from your busy life.
With two complete stories every month, each pocket novel is in easy-to-read larger print and comes priced at only £3.49.
Its handy size makes "The People's Friend" Pocket Novel the perfect accompaniment to those moments when you want to relax.
Available from the DC Thomson Shop.