Pocket Novel 859
"Danger In Havana"
by Cara Cooper.
On sale April 19, 2018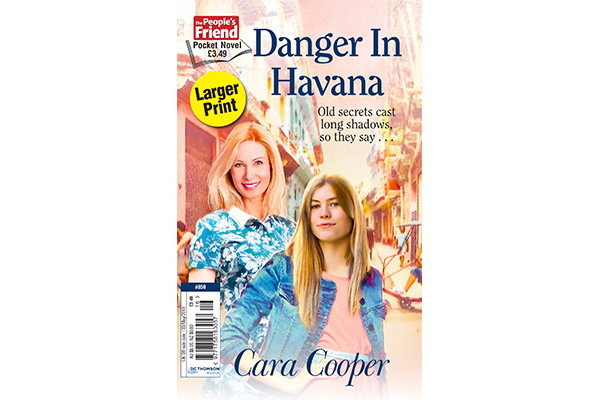 Bryony's husband had been keen to come to this lovely city. Now he was gone, and she and her daughter faced the future alone . 
But why did Bryony get the feeling they were being observed here, when everyone told them Havana was so safe?
When young Anna vanishes it's clear her fears were not unfounded, and with the help of an off-duty policeman, Mark, Bryony will do anything to find her daughter!
Delivering the exciting storylines and romantic themes you would always expect from the "Friend", "The People's Friend" Pocket Novel is the perfect way to escape from your busy life.
With two complete stories every month, each pocket novel is in easy-to-read larger print and comes priced at only £3.49.
Its handy size makes "The People's Friend" Pocket Novel the perfect accompaniment to those moments when you want to relax.
Click here to find a stockist or visit the DC Thomson Shop to find out about subscribing.