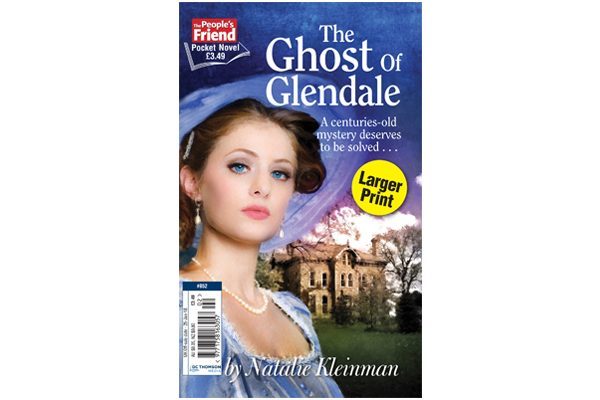 Pocket Novel 852
"The Ghost Of Glendale"
by Natalie Kleinman.
On sale January 11, 2018.
The Long Gallery at Glendale has long been believed to hold the ghost of Simon Marcham – a long-ago relative of Phoebe. Legend has it that his soul won't rest until his secret is discovered.
When a handsome Scotsman comes to Glendale and offers to help Phoebe solve the mystery, she is happy to agree. Will the pair discover Simon's secret?
Delivering the exciting storylines and romantic themes you would always expect from the "Friend", "The People's Friend" Pocket Novel is the perfect way to escape from your busy life.
With two complete stories every month, each pocket novel is in easy-to-read larger print and comes priced at only £3.49.
Its handy size makes "The People's Friend" Pocket Novel the perfect accompaniment to those moments when you want to relax.
Click here to find a stockist or visit the DC Thomson Shop to find out about subscribing.