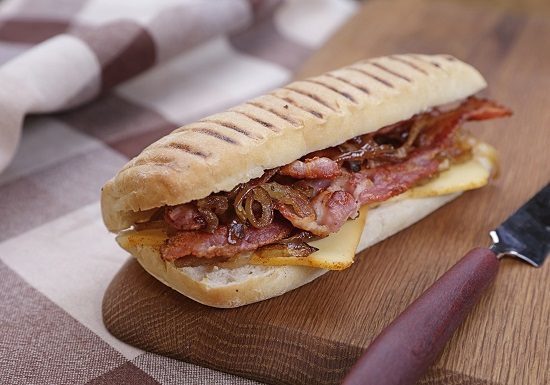 Method:
Sauté the onions in the olive oil and butter for about 10 minutes until caramelised, stirring occasionally. Season to taste.
Grill or dry fry the bacon rashers until crisp.
Layer the Applewood® slices, bacon and caramelised onion into the panini, toast in a panini press or under the grill until golden, serve and enjoy!