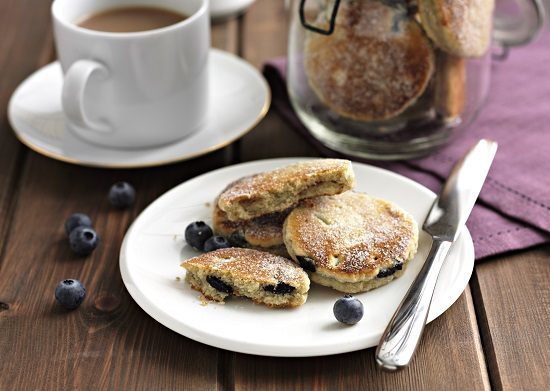 Method:
Add the flour and butter to a mixing bowl and rub until the mixture resembles breadcrumbs. Add the sugar, dried blueberries, egg and yoghurt and mix to combine. Bring the dough together into a ball and, on a floured working surface, roll out the dough until it is roughly 5 mm (¼ in) thick. Cut into rounds with a 7 cm (2¾ in) fluted cutter.
To cook the Welsh cakes you will either need a heavy based frying-pan or a traditional griddle pan. Heat the pan until very hot and rub with a knob of butter, wiping away any excess with a cloth.
Place a Welsh cake on the griddle and turn once. The cakes will take up to 3 minutes for each side to cook. Fry in batches.
Remove the Welsh cakes from the griddle and dust with caster sugar while still warm. The cakes will keep in an airtight container for up to three days.