Dairy-Free Pineapple Cake
Preparation Time:

20

Cooking Time:

45-1hr

Serves:

12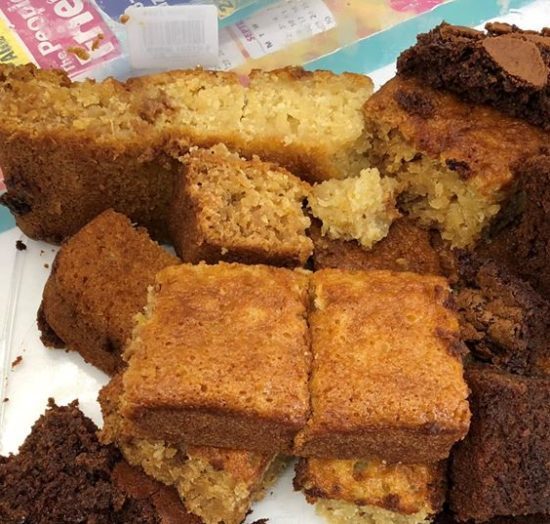 Method:
Preheat oven to 180 C / Gas 4.
Grease a square cake tin.
Put the pineapple and juices into a food processor and blitz until smooth.
Mix the flour, sugar and bicarbonate of soda. Make a well in the centre and add the eggs, vanilla essence and pineapple.
Mix well with a fork and pour into the prepared tin.
Bake for 45 minutes, or until a knife inserted comes out clean.
Cut into square and serve.