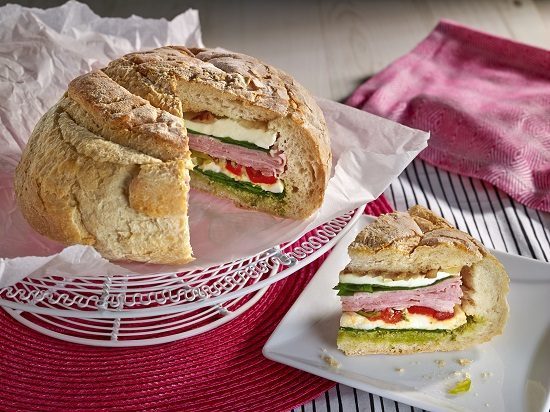 Method:
Carefully slice the lid from the loaf and hollow out as much of the soft bread as possible, leaving a bread shell. (Freeze and save the insides for stuffing!)
Spread the pesto all over the inside of the loaf and lightly sprinkle with olive oil and vinegar.
Layer all the cheeses (break up the mozzarella into chunks if using fresh) spinach, ham, onions, pickles and peppers, lightly pressing each layer.
Place the lid on and cover with cling film. Press between 2 plates and place a weight on top (this helps keep the muffuletta together when slicing).
Place in the fridge for 2 hours before slicing into wedges.