Layered Berry Breakfast Pots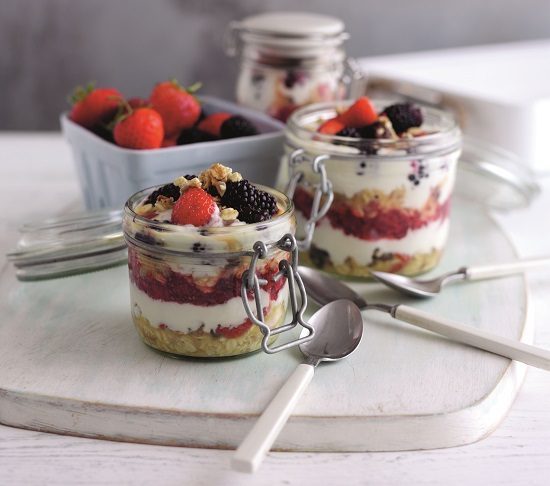 Method:
Mix the muesli, goji berries and orange juice together then spoon half the mixture into the base of 4 x 370 g (12½ oz) clip-top or screw-topped jam jars. Top with a layer of yoghurt.
Roughly chop then mash the strawberries with a fork. Mix with the chia seeds and spoon over the top of the yoghurt.
Cover with most of the remaining muesli then the yoghurt. Sprinkle with the blackberries, a few extra sliced strawberries and the rest of the muesli. Clip or screw on the lids and serve now, or chill until ready to serve.