Pork in Madeira Sauce
Preparation Time:

5 mins

Cooking Time:

10 mins

Serves:

6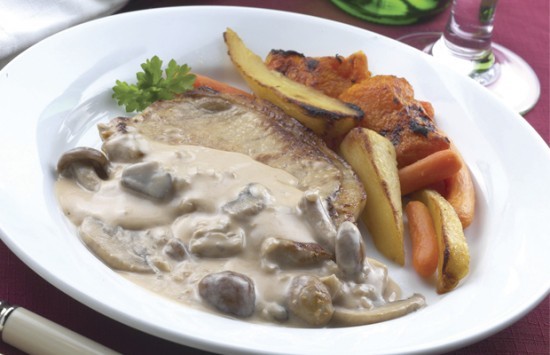 Method:
Fry or grill the pork steaks as directed, and keep hot.
To prepare the sauce, fry the shallots in the butter and oil for 2 to 3 minutes. Add the mushrooms and continue to fry for 4 minutes.
Pour in the stock and tomato pure, then bring to the boil. Stir in the blended cornflour and allow to thicken, stirring constantly.Simmer for 2 minutes.
Add the wine, crème fraîche and seasoning, stirring to combine.
Return the pork to the pan, and heat through until hot.
Serve with your choice of vegetables.