Sausage and Tomato Breakfast Frittata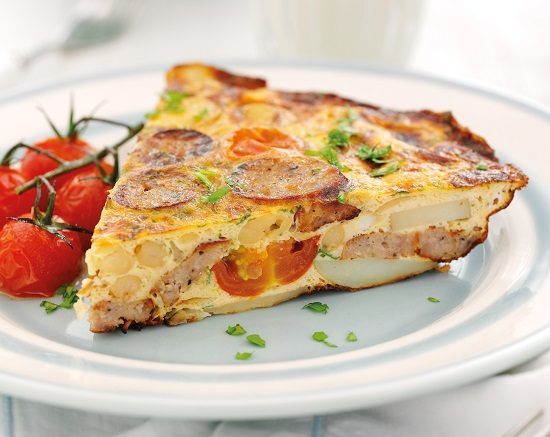 Method:
Cook the potatoes in boiling water for 6 to 8 minutes until tender, drain and then slice.
Heat the oil in a 20 cm (8 in) frying-pan and fry the potatoes and sausages for
2 minutes.
Beat the eggs with the beans and parsley and season. Add the tomatoes to the pan and pour over the egg mixture. Cook gently for 6 to 7 minutes.
Place under a pre-heated grill for 3 to 4 minutes until golden and cooked through. Allow to rest for a few minutes before removing from the pan.