Savoury Spinach and Ham French Toast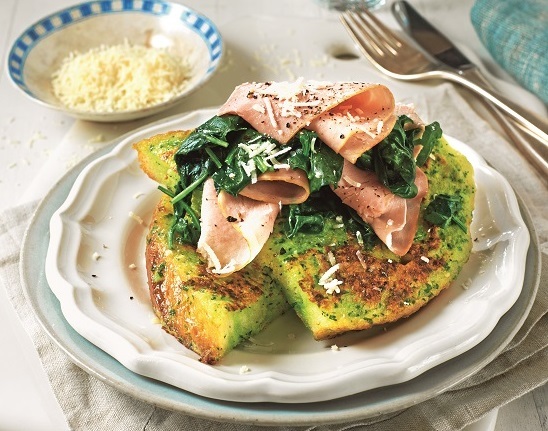 Method:
Place 75 g (2¾ oz) spinach, the onion, garlic, mustard, cayenne, milk, 2 tablespoons of cheese and the eggs in a food processor. Blend until the vegetables are chopped finely.
Transfer the egg mixture to a large bowl and press the slices of bread into the mix so they soak it up and swell.
Heat the oil in a large non-stick frying-pan over a medium to low heat. Cook two slices at a time for 2 to 3 minutes on each side until golden. Keep warm while you repeat with the remaining bread.
Wilt the last of the spinach in the pan and serve piled on the French toast with a slice of ham and scatter with the remaining cheese.