Spaghetti with Italian Sauce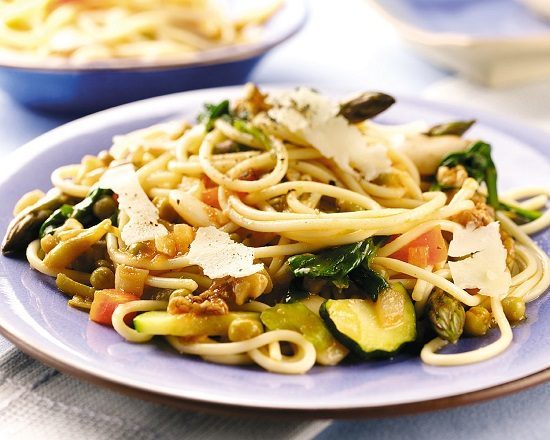 Method:
Cook the pasta in large pot of boiling water according to packet instructions.
Heat the oil in a large frying-pan. Add the onion and cook until just soft. Add the garlic, celery and courgette. Cook for 7 minutes and then add the green beans, asparagus and peas.
Stir in the soup and add the spinach. Simmer gently for 5 to 7 minutes until the soup is heated and all the vegetables are cooked. Season to taste.
Drain the pasta and add to the hot vegetable sauce and toss gently.
Serve topped with the walnuts or pumpkin seeds and grated cheese.