Turkey And Tarragon Scotch Eggs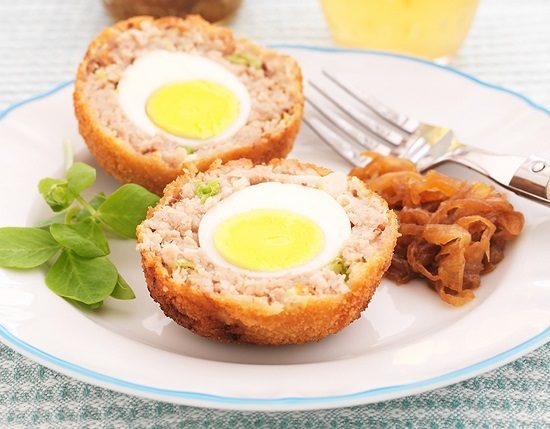 Method:
Place the turkey mince in a bowl and mix in the chopped tarragon and salt and pepper.
Place the quail eggs in simmering water and cook for 1 minute. Remove from the heat and stand for 1 minute. Refresh with cold water and peel the soft-boiled eggs.
Lay the mince between some clingfilm and flatten out with your fingers. Wrap the eggs with mince, ensuring they are completely covered.
Coat the eggs in the seasoned flour, beaten egg and breadcrumbs.
Deep fry for a few minutes until golden and the meat is cooked through – you may need to do this in batches. Cut the eggs in half, garnish with a little tarragon and serve.