A Time To Reap – Episode 20
---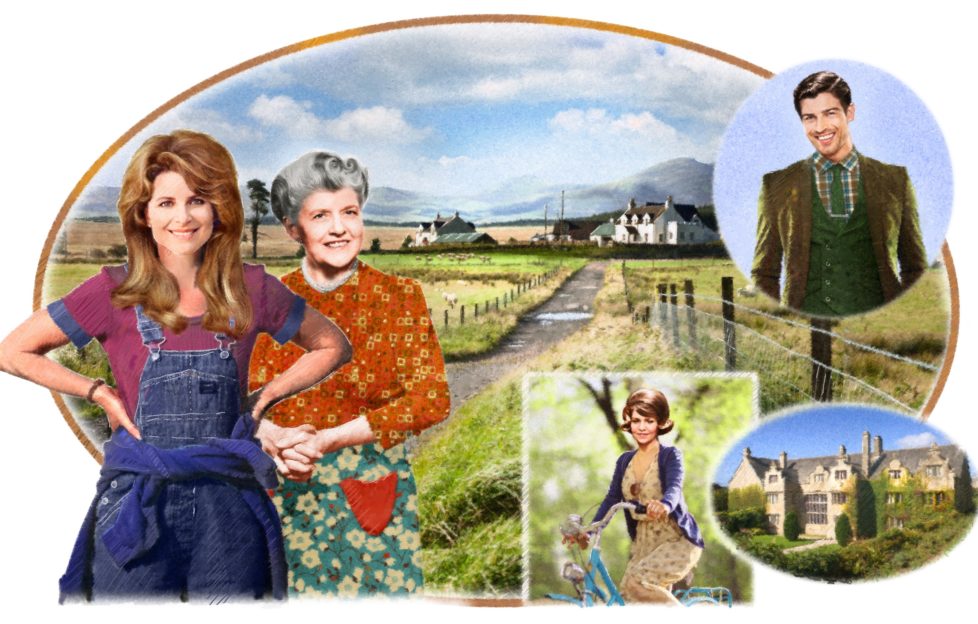 Illustrated by Mandy Dixon.
Davy looked like both his mum and his dad, Mamie thought. He had Peggy's hazel eyes and his hair was sandy-fair like Alec's, although his was greying now.
Unlike Alec, Davy was a cheerful lad, uncomplaining about being sent over to help his great-aunt and uncle with their garden.
Peggy would have liked him to stay on at school – his teachers tried to encourage him, too. But it made no sense, Alec said, to employ someone outside the family when he had his two boys to work with him on the farm.
Mamie wondered what Davy would have done if he'd been given the choice.
This afternoon he'd made drills in the soil and sown the carrot seeds.
He'd planted out the leeks, mown the grass, and now he and Mamie were engaged in the never-ending task of weeding while Neil sat, unwillingly idle, and smoked his pipe.
"Are you looking forward to meeting your cousin?" Mamie asked Davy as they knelt side by side at the flower-bed.
"Aye. We never even knew Dad had a brother, Jack, who died in America. Why did he go to America?"
"I'm afraid I don't know, Davy. I think there was a family quarrel years and years ago. But it's nice that Jack's son wants to see his Scottish family."
"S'pose he wants the farm?"
"What do you mean?" Mamie sat back on her heels and looked at him.
"Well, me and Colin were thinking. Uncle Jack was older than Dad so the farm would have been his by rights if he'd stayed. Farms always go to the eldest. So maybe this cousin should have it."
"I don't think he could, even if he wanted it, not after all this time," Mamie said gently.
She glanced quickly over at Neil.
"I don't think he'd have a claim on it at all, Davy," he said. "Besides, what does he know about farming?"
"Dunno. In his letter he said he was in the advertising business. I asked Dad what that was but he didn't know."
"I'm not sure, either," Neil confessed. "But I bet our Crys would be able to tell you."
"She'll be home again soon, or I can ask her when she phones. Don't worry about the farm, Davy," Mamie said.
"I'm not." Davy rubbed a grubby hand over his face. "Anyway, Dad says small farms are just a way of losing money. I don't s'pose cousin Hugh will want to lose money."
"Always looking on the bright side, your dad, eh?" Neil grinned.
Davy grinned back.
"Uncle Neil, d'you think Hugh will wear one of those big cowboy hats like in the films?"
"I wouldn't be surprised." Neil winked at him.
"That would be a sight for sore eyes around here!" Mamie turned back to the weeds. "Well, we'll find out soon enough."