A Time To Reap – Episode 30
---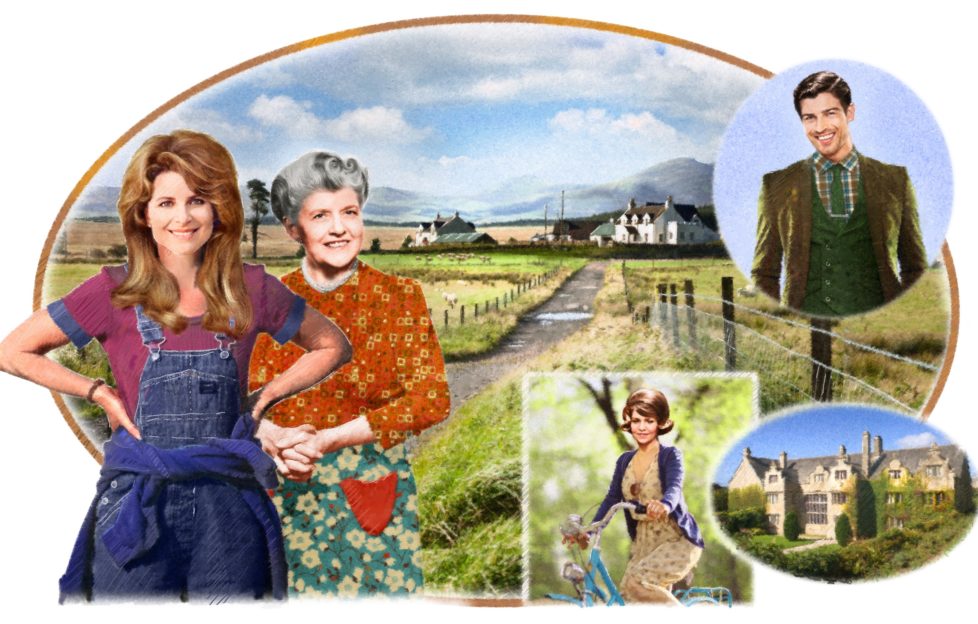 Illustrated by Mandy Dixon.
June's heart sank. She'd heard Isa's door slam shut and now there was a knock at her own door.
"Good morning, Isa."
It was in June's nature to be friendly so she smiled at the small woman with the perpetually sour expression, at the same time determined not to let her come further than the doorstep. She knew from experience that Isa would stay all morning.
Her neighbour took the wind out of her sails by thrusting a little cardigan at her, knitted in light green wool. She brushed aside June's thanks.
"I can see you're busy now," she said pointedly. "Can you come round later to watch my television?"
Feeling guilty, June found herself agreeing.
The cardigan was soft and well-knitted but smelled of cigarette smoke. She'd have to wash it before it went anywhere near the baby.
Carrying Sadie, wearing a smocked summer dress and one of the many pink matinée jackets sent up by her mum from Paisley, June left it as long as possible before going next door.
"There's a bairns' programme on; you've almost missed it," Isa greeted them. She looked at Sadie, her eyes narrowing. "Pink! And her a redhead!"
I have to live beside this woman, June told herself, swallowing hard. There isn't anything I can do about it.
She sat down on the sofa. Like the green cardigan, the room smelled of nicotine and of past meals. Did Isa never open a window?
"Look, Sadie, that's Andy Pandy," Isa said, pointing to the television screen where a puppet was climbing out of a picnic basket.
At the age of five months Sadie was more interested in pulling her mother's hair.
Isa looked disappointed.
"I thought she'd like it."
June felt guilty again.
"When she's a wee bit older I'm sure she will."
She racked her brains trying to find some safe topic of conversation.
"Have you seen yon car Elizabeth's sister's driving?" Isa asked eagerly, before June could think of anything. "As pink as the bairn's cardigan! I never saw the like. How did she pay for it?
"They say she's been modelling for a magazine. Modelling! Who does she think she is? But they'll not hear a word against her – not Elizabeth nor Tibbie.
"Tibbie Duncan has no need to put on airs and graces with me. I kent her faither. And if Christine, or whatever fancy name she calls herself, thinks that Struan Scott is keeping his own company while she's in London, let me tell you . . ."
"How is Frank?" June interrupted desperately.