Alfred's Emporium – Episode 31
---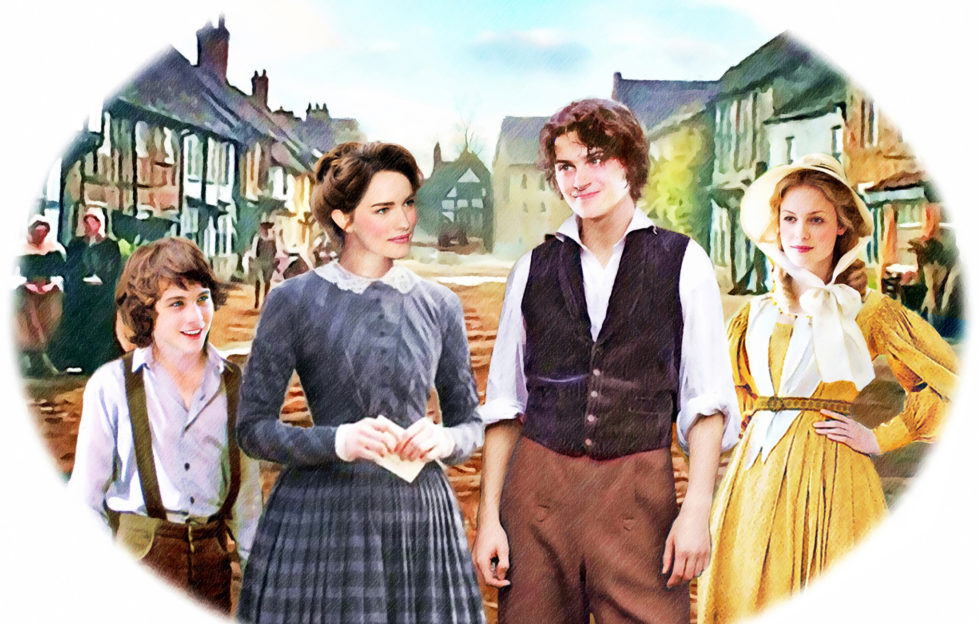 Illustration by Ruth Blair
"Mr Graine said no," Alfred replied. "He said the plan was a bad risk. Either way, there will be no loan from the bank."
"I'm so sorry. I know how important this was to you. But," she added, looking at him closely, "I must say you are taking the news better than I'd have expected."
"I am," Alfred stated. "I'll tell you why. I think Mr Graine has unwittingly done me a favour. I got carried away with my own enthusiasm, and now I've been forced to be realistic.
"The thing is, Mother, I'm still sure of my plans, but buying the assembly building would overstretch me, and I won't risk our home and our livelihood.
"Richard Graine warned me against taking on too much. He's right – I need to begin in a smaller way.
"I shall see the owner and try to persuade him to sell me part of the building – perhaps one or two rooms to start," Alfred explained.
"I have savings enough to afford it. Surely Mr Bassett can't have any objection. As the business grows, I'll ask him to sell me the rest over time."
"I don't doubt you, son," Mariah replied. "But if you're going to deal with William Bassett, do not expect an easy time of it."
"I didn't know you were acquainted with him."
"In former times," Mariah admitted. "He once courted me."
Alfred stared at his mother in amazement.
"We met at school," she continued. "William's father owned a few acres of land when Datcherford was prosperous.
"William asked me to walk out with him. He was ambitious even then. He told me he'd be the richest man in Datcherford one day, and I believed him."
"But you didn't want to marry him?"
"I only had eyes for your father."
Alfred looked at his mother. The years had been kind to Mariah; he could imagine how pretty she would have been at eighteen.
"Mr Bassett must have felt disappointed," he said.
Mariah took a moment to think.
"He soon recovered," she said, smiling. "Not long after I married your father, William went to work for his uncle in the city. When he returned to Datcherford, he'd done well enough to buy a lot of property.
"He'd also acquired a wife. Eventually he became the richest man in town, as he had promised."
"Do you ever speak?" Alfred asked. "You've never mentioned him before."
"I rarely see him," she replied.
She took Alfred's hand in hers.
"What I'm saying is this. William Basset is honest, Alfred, but he is a hard man. I fear he will not make this easy for you."