The Mystery Of Anna Grace – Episode 02
---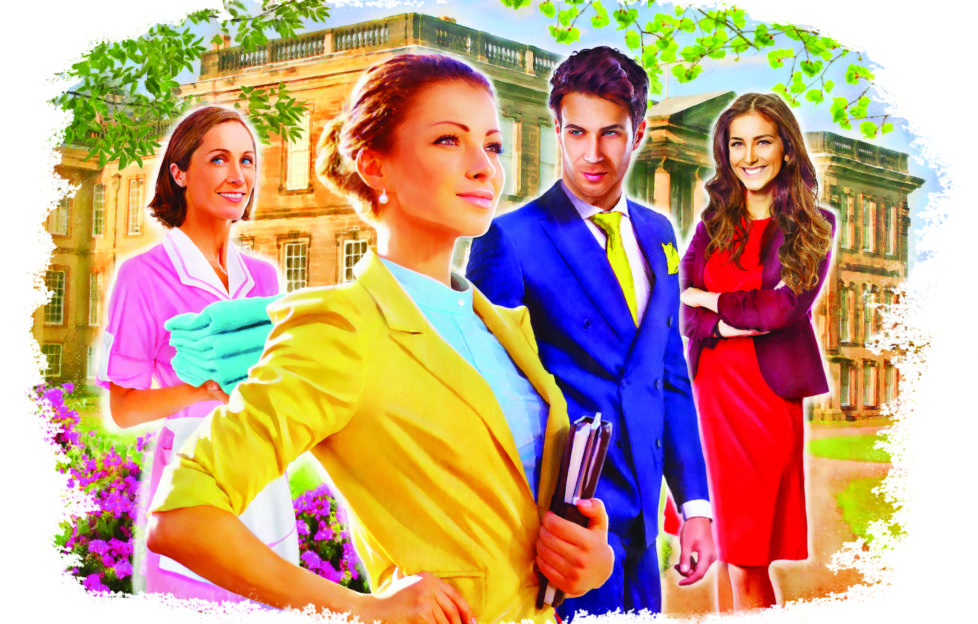 Illustration by Kirk Houston.
"Of course, they had the bar and restaurant in those days," the woman on the train continued. "Mrs Cecilia – that would be Robin's mother – insisted that guests dress for dinner. It was wonderful. What will you be doing?"
"Everything from placing adverts in newspapers to updating the website. And events management – that just means organising conferences or dinners. I'll be there for three months to start," Charlie said.
Charlie knew that Anna Grace had only a one-page website with a pixelated photograph of the grand old Georgian house and the words Website Under Construction, so she knew she had her work cut out there.
"My dear, at Anna Grace you could be doing everything from answering the phone to feeding the hens, if they have any left! The house has seen better days. Are you living in?"
"Yes, I'll be in one of the estate cottages," Charlie said.
"Well, at least that's one thing you won't have to worry about. What were you doing before?" the woman asked.
"I worked as a press assistant for a hotel chain. But my ex-boyfriend worked there, too, and when he broke up with me – well, I didn't . . ." Charlie struggled for the words.
"You didn't want to stay on. Good for you, dear. Fresh start and all that. Now, this is my stop so I'd better go. Nice talking to you."
Charlie helped the woman with her suitcase and various bags then resumed her seat.
Answering the phone? Feeding the hens? The thought made Charlie smile.
She had worked reception in plenty of offices. She had no prior experience of feeding hens, but presumed a stout pair of boots and a warm coat would be useful. Did they still have hens at Anna Grace?
Charlie was glad that she had packed her warm jumpers as well as her work suits.
The boots she was wearing now, purchased in the January sales with her Christmas money, would come in useful. Anna Grace might well be like an ice-box at this time of year.
When the train passed Anna Grace an hour later, the rain had turned to sleet, the light was already starting to fade from the day and Charlie, glancing at the dark, imposing façade of the old house, wondered again whether she had done the right thing.