The Mystery Of Anna Grace – Episode 03
---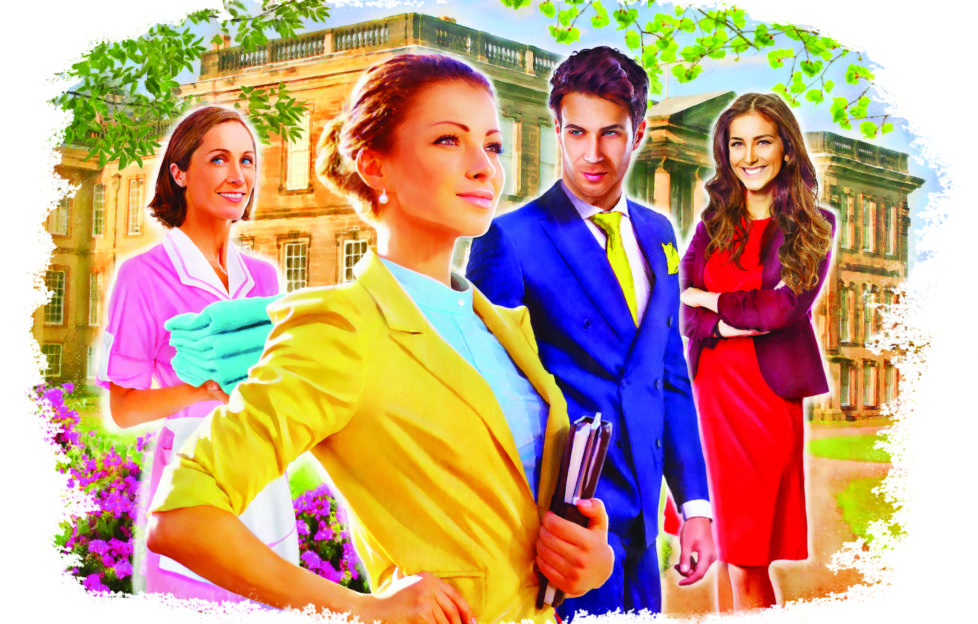 Illustration by Kirk Houston.
Robin Graystone looked out as the sleet turned to snow. The office intern, Ajay, came in with a print-out of a document that had just been e-mailed.
"Thanks. Make sure you leave now, Ajay," Robin said. "That weather's closing in."
"Are you sure?" Ajay asked.
"Of course," Robin said. "I won't be far behind you. I'll just finish off looking at these interview notes. Have a good evening."
"Thanks, Robin."
Robin flicked through the notes on his laptop. They had seen one girl who hadn't even known where Anna Grace was, and another who'd had a string of qualifications, but one look at her high heels and fancy nails made Robin think that she wouldn't last five minutes at Anna Grace.
Robin had liked Charlie, the last girl. Charlie's experience was solid and she didn't use any of those irritating marketing words that always drove him mad.
She said her grandmother had worked in the tearooms. That was a plus, as he liked people who had some sort of connection to Anna Grace.
However, Robin's lawyer's training made him cautious. He had often come across people who said something along those lines and it would turn out to be just a ruse to try to get something out of him – or more likely, his trusting mother.
It had been Katarina, who went by the very loose term of housekeeper at Anna Grace, who had suggested applying for the funding which would pay for Charlie's position.
Katarina had grown up in her family's bed and breakfast in Bavaria and her instincts and ideas were solid. Katarina had seen an article in the paper about funding applications for tourism grants.
Robin had phoned up and it seemed that, because Anna Grace was a house of historic significance, they qualified for a grant for marketing, enabling them to compete with modern hotels.
However, one of the stipulations was that they needed to appoint a marketing assistant to come up with some new ideas.
It was a risk appointing a new member of staff, but at least they weren't eating into Anna Grace's dwindling funds.
When Charlie had said that she just had to find somewhere to live, the old Anna Grace hospitality had come to the fore.
"There's a row of cottages on the estate," Robin had said. "They're basic but the electrics are sound. We don't let them out just now because they need redecorated."
Harriet had kicked him under the table the way she used to do when they were younger. But Robin knew Anna Grace well enough to know that the old house got under your skin and the only way to get to know her was to live there.