The Mystery Of Anna Grace – Episode 24
---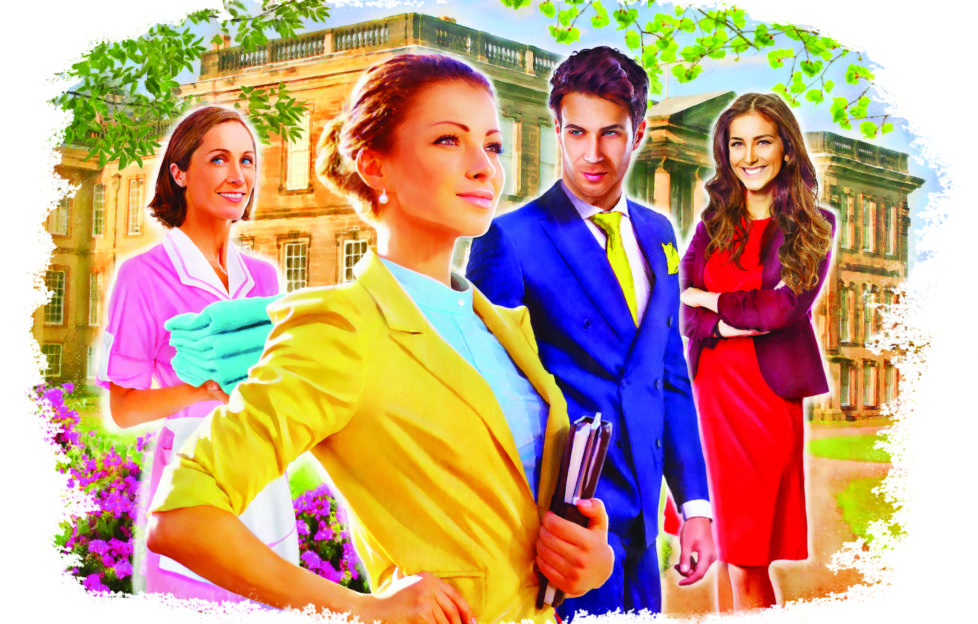 Illustration by Kirk Houston.
On Sunday morning, Charlie went to explore the village church with Katarina.
The minister was a woman called Jeanette, who welcomed Charlie warmly.
Katarina was chatting away to several people whom she obviously knew well, showing pictures of her son on her mobile phone.
"I'll walk back," Charlie said to the housekeeper. She wanted to snap a few photos for the website.
Katarina indicated the path she could take, which skirted the old graveyard.
It was a warm day and Charlie had worn flat shoes in anticipation of the walk.
The graveyard was old and there was an area at the back where the gravestones were so ancient that they were now covered in lichen.
Charlie took her time, reading inscriptions. The old stone ones gave a bare minimum of information and Charlie wasn't really paying attention until one name caught her eye. There it was. Graystone.
There was a carved angel on one of the headstones and Charlie read the dates. This wasn't quite as far back as Anna's time, but near it.
There were a few male Graystones – the daughters would have married and disappeared from that branch of the family, to be subsumed into another.
There was a memorial in the church to World War I and she had seen a Graystone name on that, but that would have been a grandson of Anna's, not the son.
Charlie crouched down to get a better look. There it was: John Jacob Graystone.
They gave his dates. That must have been the little boy who hadn't wanted to sleep in the nursery.
He had lived to be a good age for those days. Charlie took a picture of the gravestone.
Charlie looked around at the other gravestones. It was the usual sad tale of an age before antibiotics and immunisation, when even the wealthy weren't immune to childhood diseases.
There were later Graystones, a few more stone cherubs, a cross, and then she could see that the land had obviously run out some time around World War II.
A later Graystone had died before he was twenty, and another woman had died young, too – perhaps a granddaughter by marriage of Anna.
But try as she might, Charlie could not find where Anna Graystone was buried.