A Writer's Way
---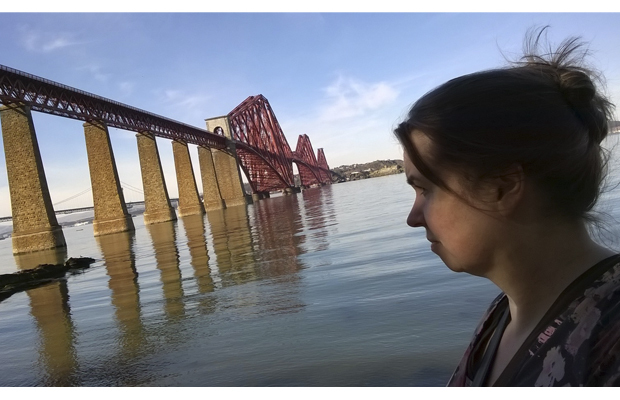 "Writing short stories and Pocket Novels for 'The People's Friend' is the best job I've ever had. I'm so lucky to be able to fill my head with stories of lovely, decent characters who might be in difficult situations, or who might not always behave very well, but who are kind-hearted and always try to do the right thing.
"I wish I could sit and write all day, but my creative world has to fit around the day jobs and my family commitments so my writing time is limited. You'd think, in that case, that when I did sit down to write I'd make the most of it. But sometimes, if a story isn't working, I can sit for weeks thinking over the same few thousand words. Meanwhile, no new words are being written.
"Occasionally, though, a story will fly on to the page like magic. I wish I knew how that happened why an idea is sometimes so easy to work with. But I'm worried that if I try to analyse the writing process too deeply I'll lose whatever it is that works and I'll never manage to write anything again.
"The best advice I can think of for anyone who wants to write for the 'Friend' is to immerse yourself in their world. Follow the 'Friend's' Facebook page read and comment on the blogs.
"And, of course, read and enjoy the magazine. I've been a fan of the magazine since I first picked up my grandmother's copies when I was eight years old.
"In addition, make contact with other writers, a number of whom can be found online with blogs, Facebook pages and Twitter accounts and I know most writers welcome comments. I found that once I became a part of the online writing community my stories really started to take off.
"The thrill of an acceptance never dims. And when I know I have a story due to appear, anticipation hits a high point: what will it look like in print? Who will illustrate it?
"I've never been known for my patience and always have a peek inside the magazine before I take it to the till. I'm always delighted with the result. And I'm always confident that with the editors giving my words a polish and the illustrators providing just the right picture, my story will always be presented at its best."
You can catch up with Suzanne's latest story, "Once In A Lifetime", in our April 18 issue.