Subscribe to "The People's Friend"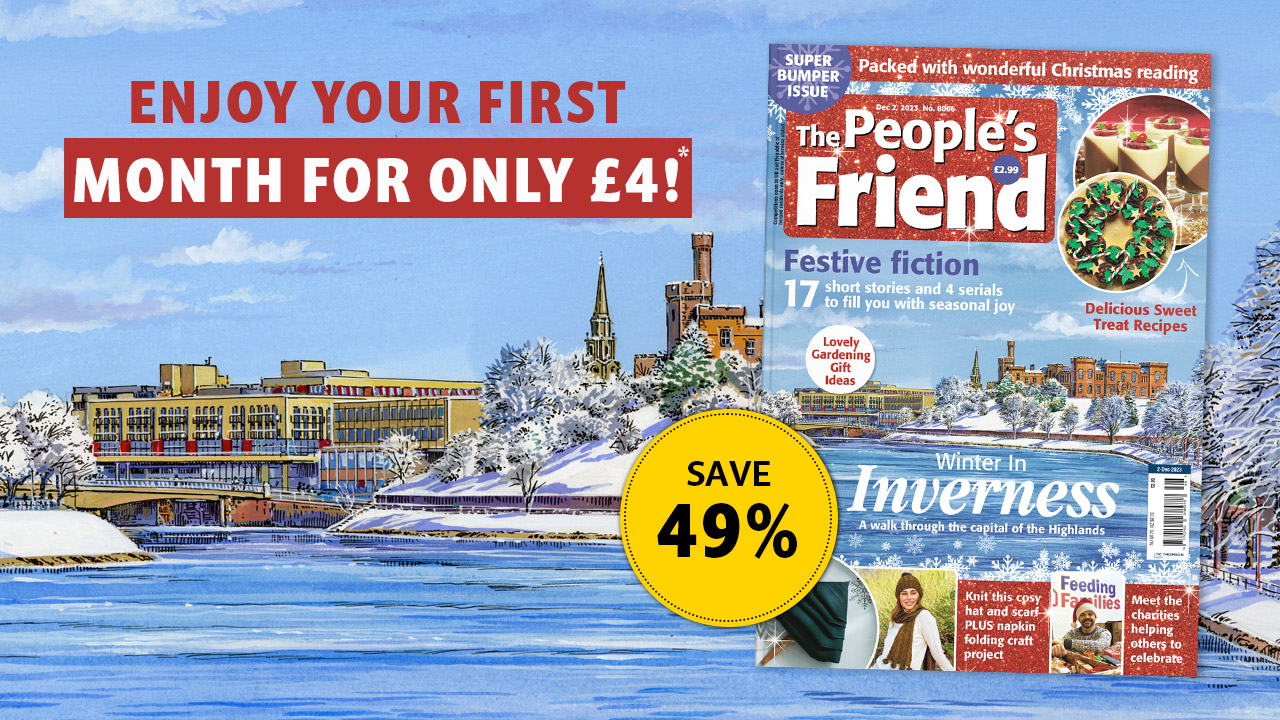 "The People's Friend" is the world's longest running women's magazine, bringing you feel-good fiction and features every week.
Each issue is packed with short stories, serials, recipes and crafts inspiration, and the best health, gardening and travel advice.
You won't find as much fiction in any other magazine!
It's put together by the incredible team at the "Friend", and we've been championing seasoned and debut writers for over 150 years. Our stories are loved worldwide, and a subscription will ensure you never miss an issue or more importantly, a serial instalment!

For more from the "Friend" and to keep in touch between issues, follow us on Facebook, Twitter and sign up to our weekly newsletter. Plus, tune in to our award-winning story podcast, "Reading Between The Lines", where we share and discuss 150 years of fabulous fiction from our archive.
Join our community today!