Q&A With Writer Helen Yendall
---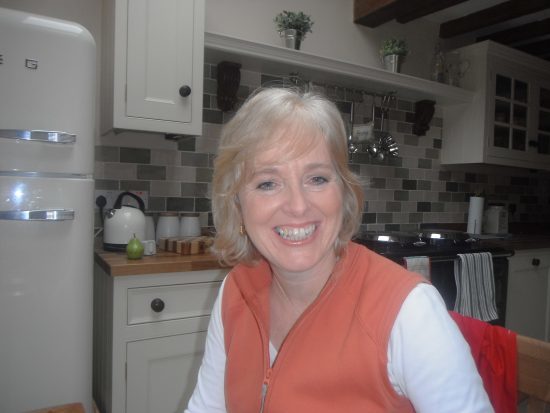 Photo: Helen Yendall
I'm delighted that Helen Yendall is guest author for the first of our autumn story writing workshops, in Bristol on September 7. Helen, as you'll remember, won "The People's Friend's" recent serial writing competition with her entry "Where The Air Is Sweet", published in June this year. As well as being a successful author, Helen has a huge amount of tutoring experience, which I was interested to know more about, so I invited her on to my blog…
Q How did you get in to tutoring in the first place?
A I've always loved attending writing classes and workshops and back in 2008, one of my former tutors asked me to run a class that she was supposed to be taking (she'd double-booked herself). It was a creative writing adult evening class and although I had plenty of experience as an attendee, I'd never been a teacher. My tutor assured me that I'd be able to do it and that the students were all 'beginners', so I agreed. Of course, they weren't beginners at all (some of them had been writing for some time!) and that first term was certainly a steep learning curve for me. I taught at that college for four years and during that time I studied for a qualification in teaching adult learners, but by then I think I'd learned most of what I needed to know, the hard way!
Q With a dual career as a writing tutor and a writer – does the first allow you as much time to write as you would like?
A It is a difficult balance to strike. If you're not careful, you can become a 'teacher' rather than a 'writer' and that's the main reason I don't teach as much as I used to. At one point I had three weekly classes but when I moved to a new area and had to leave them behind, I limited myself to just one class and the occasional guest tutor slot at other writing groups, as well as my tutoring for the Writers Bureau. I really love teaching – it's the most rewarding job I've ever done – but it's also the most demanding.
Q Do you find being a tutor makes you hyper critical when you try to write your own material? Or when you read fiction in magazines or novels?
A I think it does make you hyper-critical, which isn't necessarily a good thing! When I write my own material I tweak and revisit it over and over, before I'm happy with it. And yes, whatever I read, because I'm so used to critiquing students' work, it's very rare for me to switch off completely and just enjoy the story. That doesn't mean that I always think I can do better: it's just that I can't help judging, as I read. I'm always trying to guess the twist or working out how the story's been put together!
Thanks, Helen. Our Bristol story writing workshop is filling up fast, and I expect a further rush after this! But don't forget Dundee on September 15, York September 22 and Manchester September 26.
PS Here's the booking form, and we've we've worked out some special rail and hotel deals for you, too. Visit www.superbreak.com/peoplesfriend or call 01904 436030 quoting ref HB794.