Do Moisturisers Work And What Do You All Use?
---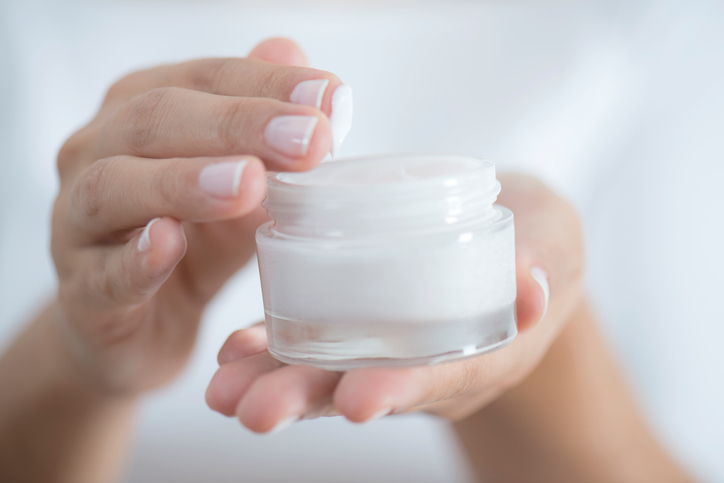 Actress Helen Mirren caused a bit of a stir recently when she said that moisturising creams don't work. We posted a status on Facebook earlier in the week and all of your responses got me thinking, and one or two even made me chuckle.
I do wonder this myself a lot. I actually stay away from most beauty products when I can just due to sensitive skin. And my mum may have something to do with this as well, having drummed into me over the years, "You've got lovely, young skin. You don't need any of that. Once you start using these things, that's when your skin becomes a problem."
Personally, I don't mosturise too regularly. I find my skin comes to rely on lotions and potions, rather than its natural oils. This makes my skin more likely to become tight and dry when I forget to apply. But this is usually only when I use the glossy, big brand, celebrity "sworn-by" creams.
Enough about me though. I pulled together some of my favorite comments from our post earlier in the week. You guys really went for it, so I wanted to make this post more balanced by adding your thoughts.
Some of you guys said you never use any big-brand beauty products.
"Was recently asked by a Beauty Consultant what products I use as I have great skin at 58. Occasionally baby lotion and soap and water." – Maureen Nugent.
Whereas most of you said that you've used the same product all your life. These products tended to be your traditional moisturisers and were less likely to be from a L'Oréal range.
 "Johnson's baby lotion."– Wendy Banfield. 
"Nivea for years" – Kerrie Wise. Which I have to say, both my mum and me swear by.
 "I use E45″– Jeanne Harold.
One of my absolute favourite comments touched on how the most unlikely creams can have the biggest impact.
"I must admit I love my Aldi moisturiser, not expensive either." – Eileen Mitchell.
And then talking complete sense and making the most valid point that I read was Carol Bevitt!
"If you're using the wrong moisturiser for your skin then of course it won't work. Skin is as individual as we are, and changes over time, so products used might need to change." – Carol Bevitt. 
Needless to say the debate was incredibly interesting. The fact so many of us expressed that we had our own, individual routines just furthers Carol's point.
I suppose we all want to fight aging and dry skin and oily skin, but the reality is if you're not using the right product, you can in fact make your skin worse.
I'm glad we all seem to know what works for us though. Maybe Helen Mirren will do better to invest in some Nivea or E45… maybe even pop to her local Aldi and get some of whatever Eileen's using. Perhaps that will work more wonders than any of that L'Oréal Paris that she's the face of.
H