The Art Of Craft
---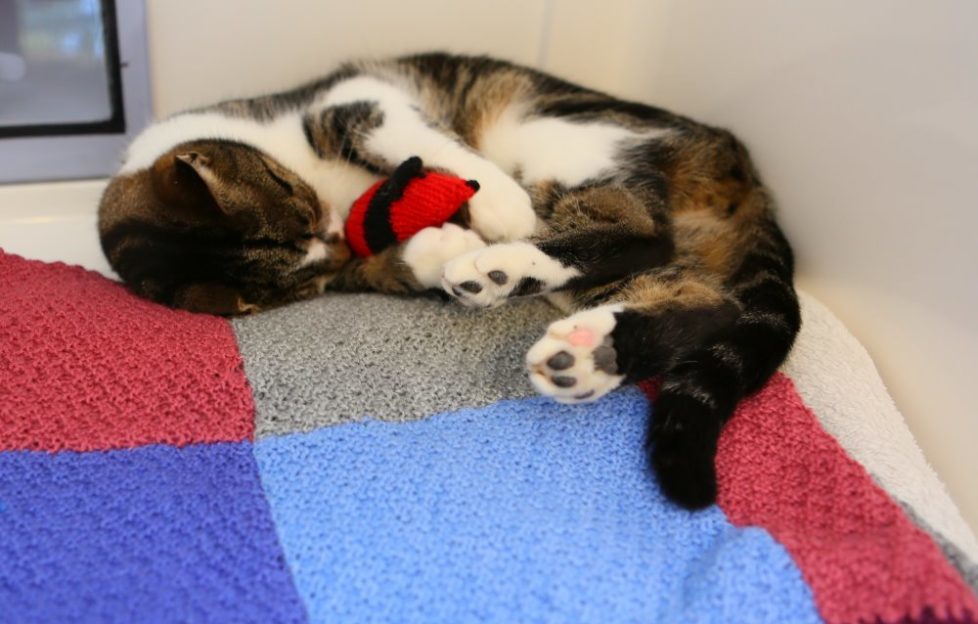 There's a certain expression which has followed me all my life. I'm not sure if it's a Scottish term, but I'm sure it will make sense nonetheless – "handless". It means, as you would expect, a bit clumsy, useless at anything requiring fine motor skills such as drawing, crafts or needlework!
You might have seen on our website (www.thepeoplesfriend.co.uk) recently some video footage of our Love Darg tea party. We invited all our colleagues in the company to drop by and try knitting toy mice or simple squares for our charity partner the Cats Protection.
Lots of people joined us – and since then the art of knitting has enjoyed a huge resurgence in the PF office. Pop by any lunchtime and you'll see two or three people sitting round a table, needles clicking furiously as they discuss dropped stitches, tension and the art of casting off!
What is most interesting is that it's all the younger members of the office doing it.
Craft and knitting features strongly in our new Special 146 which is on sale now. The rather funky Shetland beanie hat pattern is definitely beyond me, but I suspect it won't be long till some of our newbie knitters can tackle it with confidence.
Fot those, like me, who can only look on in admiration, there's a brilliant feature taking us on the Shetland Craft Trail. Chris Cope chats to talented artists who are creating beautiful teddy bears, knitwear, furniture and glasswear, all inspired by the beautiful island they live on.
It must be an amazing feeling to look at some of these fantastic items and know that you made them.
I guess that's just a distant dream for handless folk like myself – but maybe it's time I picked up my needles and joined the knitting circle. After all, I'm sure the cats and kittens won't care if I drop a couple of stitches!
If you'd like to knit for the Cats Protection, send an SAE to Love Darg Patterns, The People's Friend, 2 Albert Square, Dundee DD1 9QJ.