Willie's View: Round By Pitlochry
---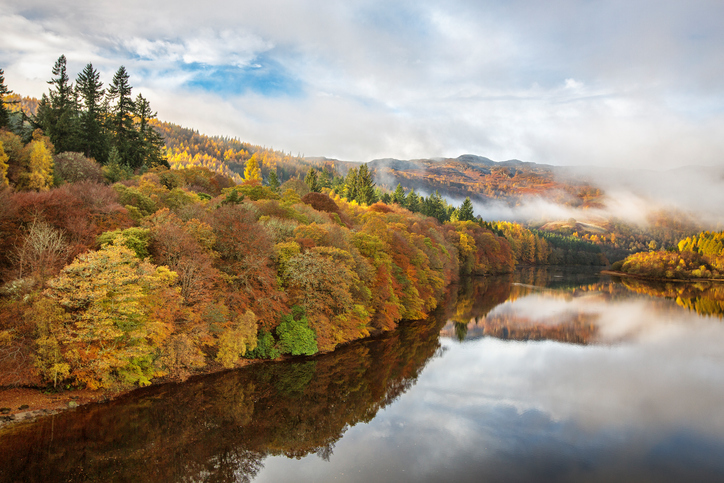 Any time I feel like having a day not too far from home, my car invariably finds its way to Pitlochry.
With Ben Vrackie, Craigower and the Beinn a Ghlo range all at hand, there's always plenty hills to escape to. More often than not, though, I'll end up taking a walk out by Lochs Faskally and Dunmore, or round by the Linn Of Tummel. Or, as I did this afternoon, the easy circuit round by Moulin and Pitlochry.
I wasn't needing a long hike anyway. I was just on the way home from a trek up part of the Minigaig Pass to Speyside and part of General Wade's old military road, between Dunkeld and Inverness. With an autumnal feel in the air, it was far too nice to be heading for home just yet.
Pitlochry is seldom quiet and indeed it probably hasn't been ever since Queen Victoria's physician sang the praises of its air back in 1845.
Moulin, on the other hand, has a more village feel to it, built around its old kirk and the Moulin Hotel. Those who like trying special real ales should take a look in at the wee brewery behind the hotel. For me, though, my first stop was the ruins of Chaisteal Dubh – the Black Castle. Enter it if you dare. Within it are said to be buried victims of the plague.

For more of Willie's Travels, click the tag below.
Remember to take a look at our travel pages, too. There's plenty to see!