Killiecrankie and the Falls of Urrard
---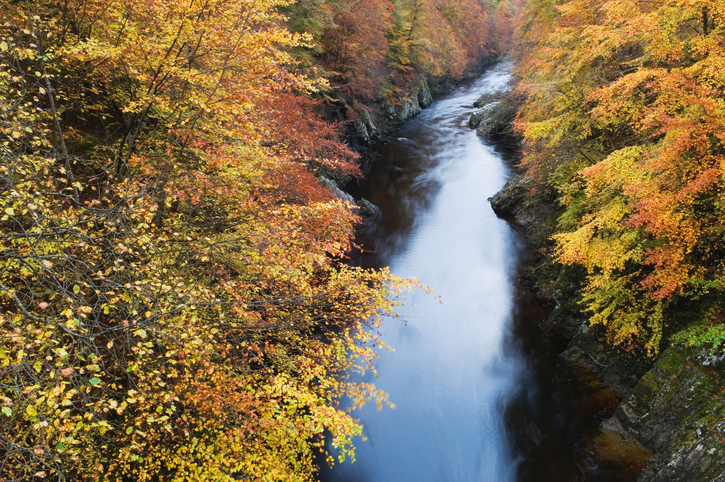 Few who travel between Perth and Inverness will not have been tempted to leave the busy A9, put the boots on, and drop down through the wooded Pass of Killiecrankie to view the tumbling River Garry as it squeezes through the famous "Soldier's Leap".
It was here that Redcoat Soldier, Donald McBean, successfully made his death-defying leap in 1869 while being pursued by the wild Highlanders. If you want to see it at its best, come in the autumn after a spell of rain.
Today, when I stopped off at Killiecrankie, I was to set off in the opposite direction, north into Glen Girnaig to visit the less well-known, but no less dramatic, Falls of Urrard.
At one time, the Falls of Urrard were rated among the four finest falls in Scotland. My route took me up the east side of the glen to cross a wee bridge a little beyond the falls and returning by the opposite, more wooded, side of the glen.
This then took me past the battlefield of Killiecrankie before finally descending to the Leap. With the amount of water in the river today, though, even with a bunch of Highlanders hot on my tail, I doubt if I'd have made the other side!