Vegan Banana Bread
---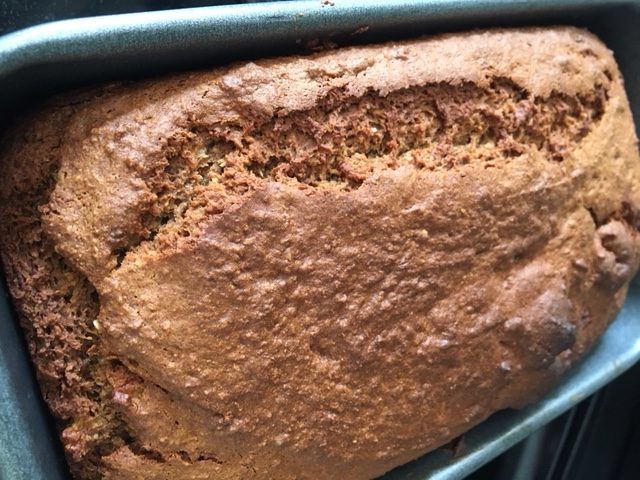 430g ripe, peeled bananas (about 4 bananas)
150g ground Almond
125g buckwheat flour
1 tsp baking powder
1 tsp bicarb of soda
2 tsp ground cinnamon
190ml Maple Syrup
55ml chickpea water
2 tsp apple cider vinegar
Deliciously Ella Plant-based cookbook
Banana bread for breakfast? I don't need to be asked twice.
As soon as the Deliciously Ella The Plant-based Cookbook landed on my desk, I knew which recipes I was keen to try, and the banana bread was one of the first.
For those of you not familiar, (who are you?), Deliciously Ella is an Instagram celebrity and London Deli owner. When diagnosed with an illness aged 20, she started to research and cook plant-based foods in an effort to manage her symptoms. She put her diary online and soon amounted a following of people wondering what she was doing, and how she was doing it. One of those followers has been myself and in a bid to become all-round healthier, I've turned to plant-based recipes.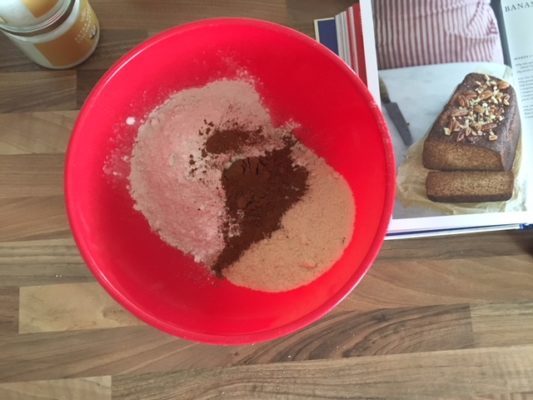 While some of these recipes are new to me, Banana Bread is very much a staple of our family life. I'm extremely keen to try a recipe that is vegan, easy and tasty.
The smells that are permeating our kitchen as I write this are delightful, although it's much more in keeping to say delicious! Enjoy!
Deliciously Ella Banana Bread recipe
Method
Preheat the oven to 190C. Line a 23 x 13 x 7cm loaf tin with baking parchment
Put the bananas into a mixing bowl, and mash
Stir in the dry ingredients, mixing well
Add the bananas and mix well
Add the wet ingredients and mix to a batter
Spoon the mixture into the loaf tin, sprinkle the pecans over
Bake the loaf for 40-45 minutes, or until a knife comes out clean
Leave to cool in the tin for 10 mins to firm up and transfer to a wire rack to cool
This recipe is from the Deliciously Ella Plant-based Cookbook