Light Up Dundee!
---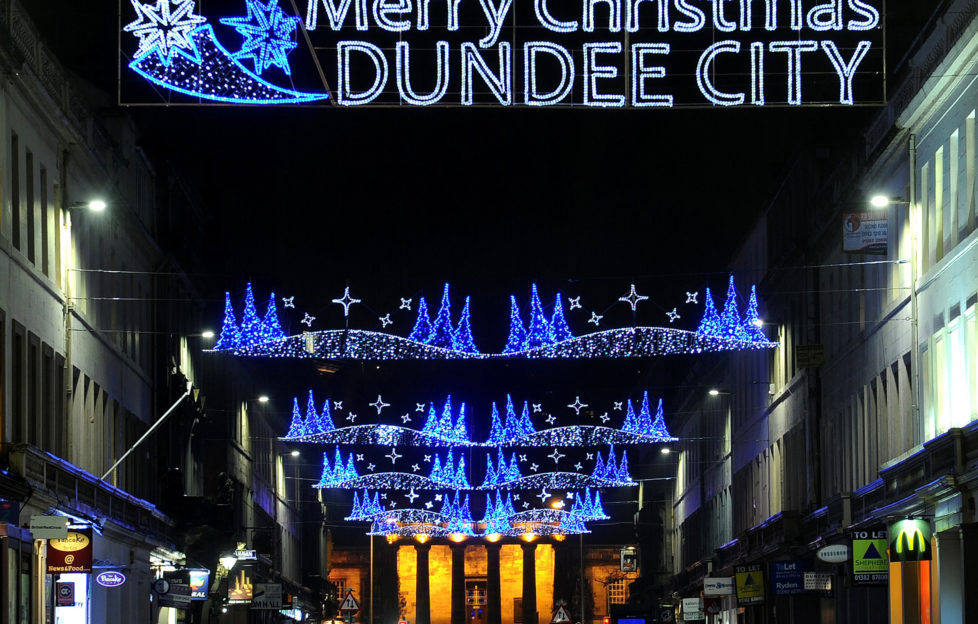 There's a buzz around Dundee town this week as the final preparations are made in the city square to the Christmas tree. The lights are officially turned on this weekend and it promises to be quite a celebration.
When I was growing up, our family tree did not make an appearance until a couple of days before Christmas, I love the fact that the city's tree is in place early not only in the square but in local communities all over Dundee.
School choirs and local musical societies take part leading the carols and festive singing and there will be crowds of children wrapped up in hats, scarves and mittens joining in the fun.
Of course the gentleman in red always makes an appearance.
I have been lucky enough to be with my grandchildren the last few years when that same gentleman has come round the houses on his "sleigh" supported by local Rotary volunteers.
This tradition has been going for decades and I remember one year grabbing my younger daughter out of the bath, wrapping her in a big towel and holding her up to the window so she could see Santa pass by.
I may have been left soaking wet but it was worth it to see her pleasure when Santa stopped and gave her a wave.
There is no better reminder of all that is special, than to view the build up to Christmas through the eyes of a young child.