Royal Brides: Princess Diana
---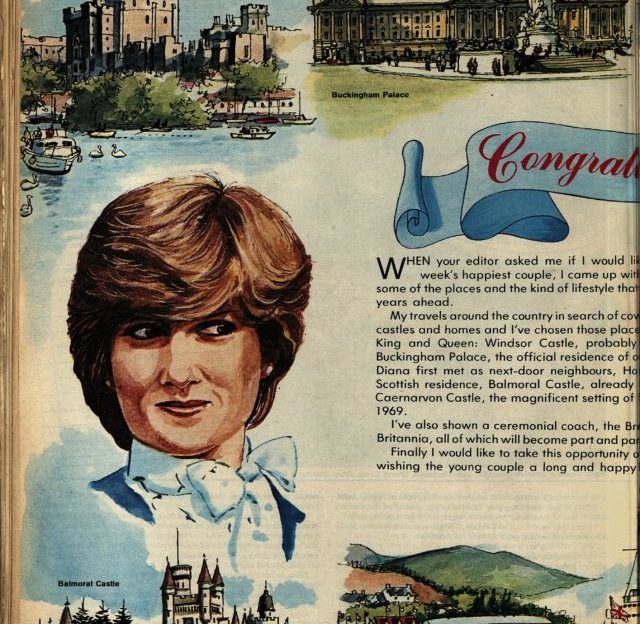 People's Friend 1981-08-01_19
We can only guess at how proud Royal bride, Princess Diana, would be this month!
As news emerges that HRH Prince Harry intends to honour his late mother at his wedding, we thought it was no better time to celebrate the Royal Bride, HRH Princess Diana.
With all of his late mother's siblings invited to his nuptials, and his Aunt Lady Jane Fellows doing a reading, Diana, Princess of Wales' memory will be honoured.
Princess Diana was born at the Sandringham estate in 1961 and at the age of 15 she became Lady Diana Spencer. Her father inherited the title of Earl Spencer when his father died in 1975.
After her marriage to HRH Prince Charles, Princess Diana was soon welcomed into the hearts of the British public and later would refer to herself as The People's Princess.
The World's media were ever present in her life and reported on her children Princes William and Harry, as well as her separation and subsequent divorce. The Princess continued to carry out the charity work she had become well known for, famously holding the hand of a HIV patient in 1987 which helped considerably to dispel myths surrounding the illness.
She sadly passed away in a car crash in Paris in 1997, but her presence will be felt on May 19th in Westminster Chapel, when her son marries American actress Meghan Markle.
Our DC Thomson archives have a fantastic double page spread of the happy couple, as well as a Prince of Wales tartan pattern.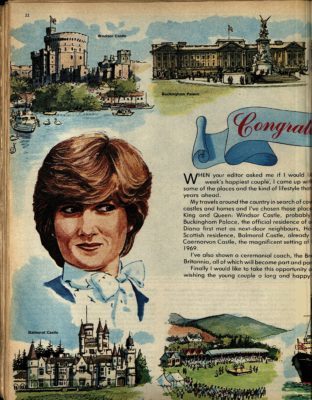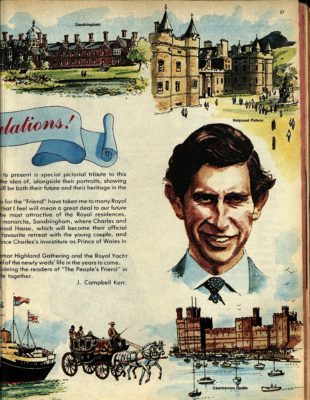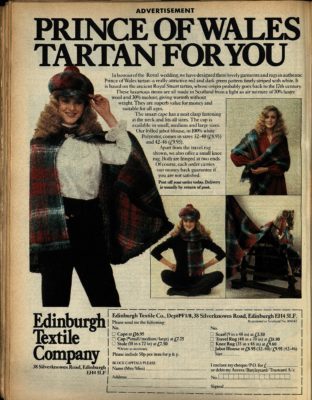 Read more about our other royal brides here!