We Won The Quiz!
---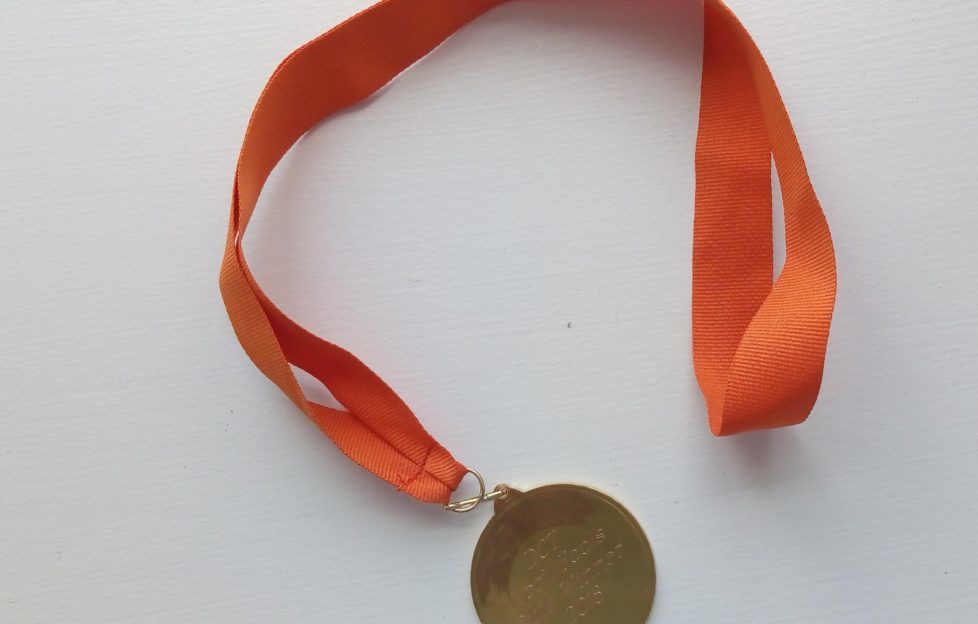 OK, so it was a couple of months ago now, but we were all a bit chuffed and completely surprised when the PF team took the medal (by a point) in our office's "April Fools" after-work quiz.
Thanks to Jacki's Disney knowledge, Yvonne's recall of lyrics and Marion knowing that paraesthesia was the medical term for pins and needles, we found ourselves embarrassed and shuffling on stage to take our medals.
Which is only the second time I've won anything in my life. The first time was a lucky stab at the Oscar winners way back in the late 90s, and I won a year's free pass for the local cinema. It was like all my Christmases came at once!
The northern lights
I once planned a punt on the Grand National, but we'd only just got back from a wee break to Iceland. We'd spotted a horse called "Northern Lights" in the running, which seemed like fate, but we were still tired and never got round to placing that bet. It had odds of something like 100/1 – and it ended up coming first. It took a few days to get over that – though by mentioning it years later, you can tell I never really managed to!
When I was young, I never quite managed to achieve my Coca-Cola gymnastics award because I couldn't do a head-over-heels roll in a straight line. I mystified my PE teachers by somehow pivoting mid-roll and ending up on a right turn to my original trajectory.
We used to have a quiz on the capitals in Geography, too, and despite doing my best to learn them, my friend John always beat me. South America was my weakness, and I couldn't remember Ulan Bator in Mongolia, though now I can't seem to forget it.
The school quiz team
I also remember being picked for a quiz team in secondary school, and of all the scientific and political questions that were asked, the only correct answer I contributed was "Foghorn Leghorn". I can't even remember what the question was!
So, yes, very pleased to have won, but most happy to have had a good laugh with my team-mates from the "Friend" office. Here's to the next round!
Have you ever won an award? Let us know in the comments below