Night At The Movies Had Surprise Guest Appearance!
---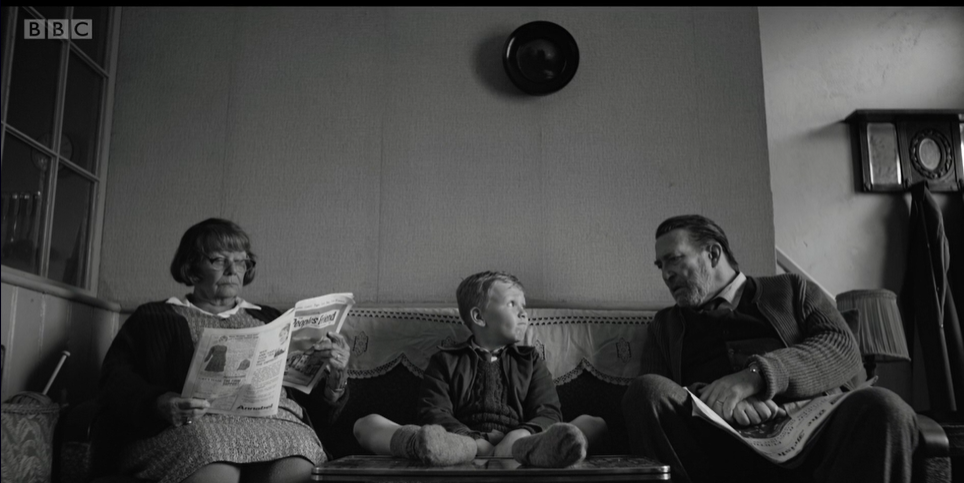 Screenshot credit to The One Show and BBC iPlayer.
It's the simple things in life that I savour these days. Like a trip to the cinema. And my recent Saturday night at the movies came with a surprise guest appearance!
A trip to the cinema has the ability to transport you to a different world. So I was on the countdown to an eagerly anticipated release, "Belfast".
Writer and director Kenneth Branagh loosely-based this on his own experiences before his family fled The Troubles, so it's viewed through the eyes of nine-year-old Buddy.
Helps transport the viewer
Shot in black and white, it helps transport the viewer back to Northern Ireland 1969, inevitably some parts are gritty, some parts emotional, some parts funny.
Caitriona Balfe is Ma, alongside Jamie Dornan as Pa — they capture the seemingly impossible struggle to raise a family unscathed in such a troubled environment. Yet it's not doom and gloom, one romantic scene  sees Pa singing to Ma — who knew Jamie Dornan could include singing among his talents? swoon!
The central characters really do shine. Jude Hill as Buddy is quite simply fabulous, and his relationship with Granny and Pop (Dame Judi Dench and Ciarán Hinds) is both heart-warming and moving.
Surprise guest appearance!
One scene — when Granny, Pop and Buddy are sat chatting made me sit up and take notice.
Could it be . . .? Surely not . . .? Yes, I'm sure it is! Granny was holding a copy of "The People's Friend"!
Like an excited child I spread the word to colleagues and we like to think that Dame Judi took some time out from her wonderful acting to relax and have a read of the "Friend".
Seeing "The People's Friend" on the big screen served as a reminder of the history of our publication . Just last month we celebrated turning 153!
The Cutty Sark was launched the same year as our publication. Queen Victoria was on the throne, and Gladstone was prime minister.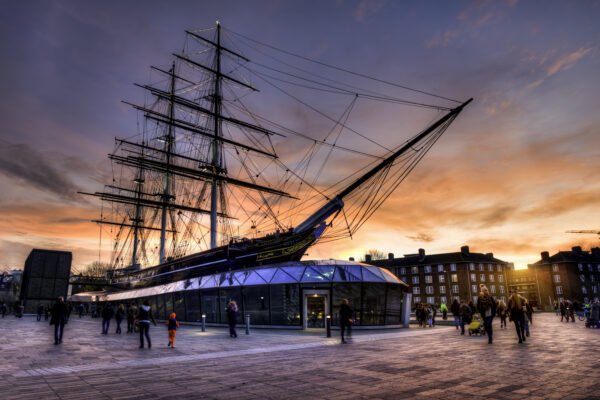 We've printed through major world events, from the Suffragette Movement, two World Wars and men landing on the moon.
Throughout it all, "The People's Friend" has been a constant, through good times and bad.
I like to think of all the hands that have picked it up. The hands of time that bring constant change. Finding comfort and escapism in a familiar "Friend" can offer so much in changing times.
Escapism that can also be found at the movies. I thoroughly enjoyed "Belfast" and think Branagh found a unique, personal way to handle a difficult subject – and it works. I'd definitely recommend seeing it.
If it's a feel-good one you're after, one of the trailers highlighted "Downton Abbey: A New Era", this is on my must-see list when it comes out next month. After all, you can't beat a Saturday night at the movies.
---
Explore more at "The People's Friend".