An Introduction To The RDA
---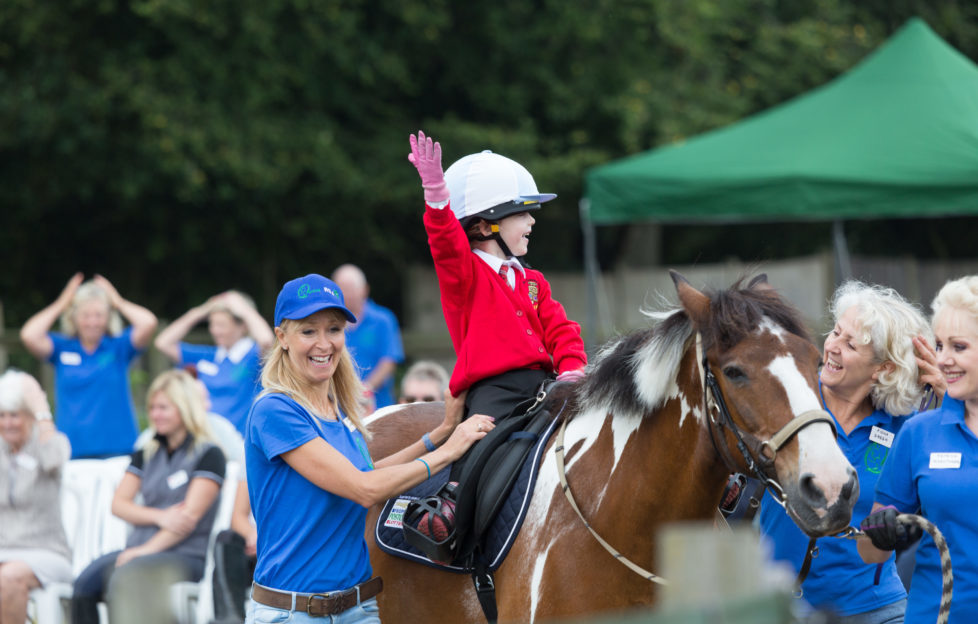 THROUGHOUT this year, we will be finding out all about the work of Riding for the Disabled Association (RDA), a charity which brings the benefits of horses and ponies to children and adults with disabilities all over the UK. As RDA's 50th anniversary approaches, we will be taking a look at some of the lives that have been changed, the dedicated volunteers who give their time and, of course, the amazing horses who make it all possible.
Formed officially in 1969, RDA exists to enable disabled children and adults to benefit from the therapy, achievement and fun of horses. From its early beginnings, when pony rides were found to be helpful for children who had polio, RDA has grown in every way. Today, the charity supports around 28,000 riders and carriage drivers with all kinds of disabilities, and there are almost 500 RDA groups all over the country.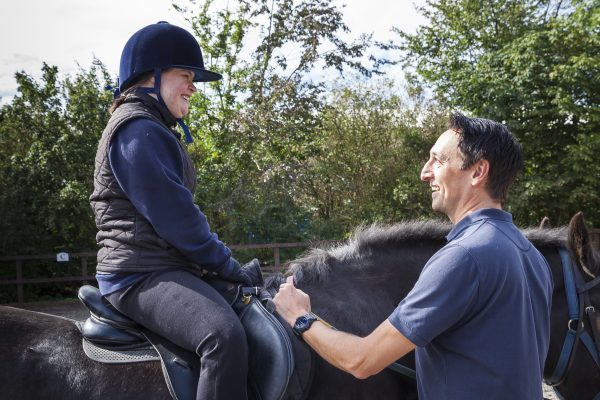 At RDA they say, "It's what you can do that counts" and their activities are good for children and adults with all kinds of disabilities. First, there's the sheer joy of being around horses and getting involved in a fun activity. Disabled people of all ages can feel a bit isolated or lacking in confidence. RDA groups are a welcoming and positive place to come and join in, to make friends and to enjoy learning about horses.
It isn't always easy for parents to find activities for their kids where they feel completely included and where their disability takes a back seat. The children who come to RDA find a friendly, family atmosphere where they are no different from anyone else and where everyone is supported to achieve their goals. Then there are the physical benefits. Then there are the physical benefits. The movement of the horse is perfect as a gentle activity to help relax and strengthen core muscles. This is great for people who can't walk or have problems with balance and co-ordination.
Children and adults with learning disabilities also benefit. It's amazing how many children who never talk at home or at school will say their first words at RDA – usually to say "thank you" to their pony.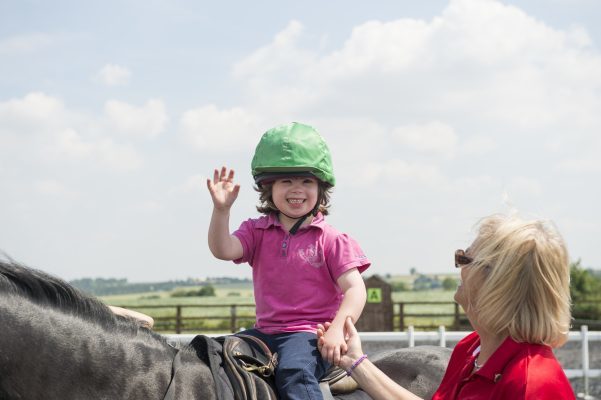 Helping hooves
The thousands of horses and ponies that work for RDA provide life-changing therapy and offer opportunities for riders and carriage drivers to achieve amazing things. When society often views disability in terms of barriers and limitations, a horse's ability to unlock potential and reveal what individuals can do is cause enough for celebration. But RDA horses and ponies do even more.
They provide relief from pain – encouraging tight and rigid muscles to loosen and relax. They are non-judgemental, patient and loyal friends. They are something soft and warm to reach out to, when other physical connections are too frightening. They are someone to talk to, when talking isn't always easy. And – as anyone who has visited an RDA session will have seen – they create moments of sheer joy; a weekly lifting of the spirits that makes all the difference in the world. In the next few months we will join Cotswold RDA, and meet some of the horses and ponies – as well as the riders and volunteers – who make up the RDA family.
We will follow a very special pony called Toffee as he starts his RDA journey. And we will meet some of the lucky children who will get to ride Toffee and his new friends at Cotswold RDA.
Return to our Riding for the Disabled Association page.
Read about the people behind the scenes at Cotswold RDA in our next article.