Has Toffee got the makings of an RDA pony?
---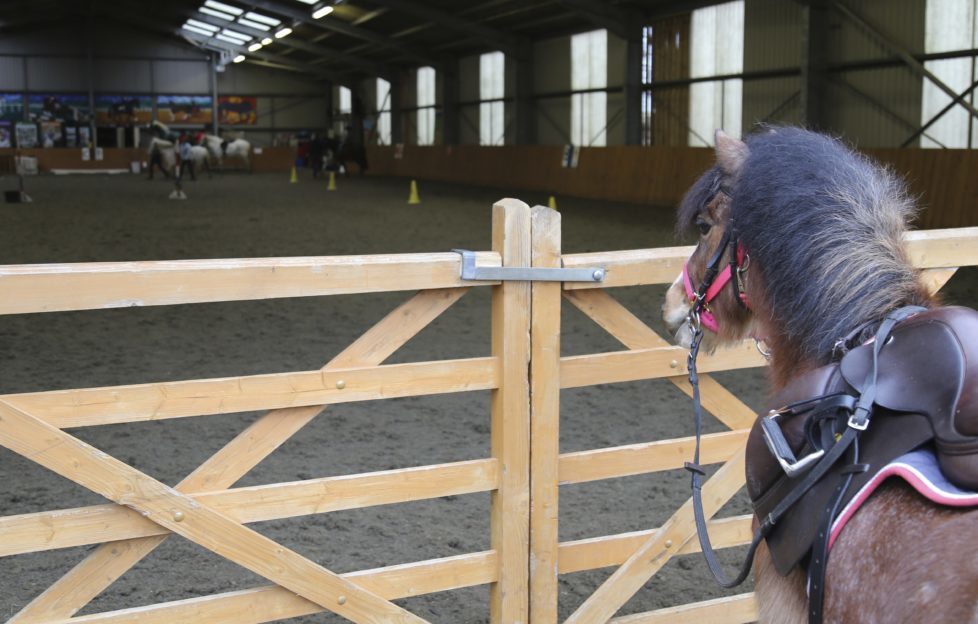 Last month we met Toffee, the latest arrival at Cotswold Riding for the Disabled group. Like all RDA ponies, those at Cotswold RDA are very special. They have great temperaments, are endlessly patient and very good-natured. However, before they can wear their badge of honour, they have to go through weeks of training to make sure they make the grade.
A big part of the therapeutic benefit of RDA's activities is the movement of the horse, which is great for developing leg muscles, core strength, balance and overall muscle control. The right size of horse is key to ensuring that riders receive the maximum therapeutic impact every time they ride. So in a busy group like Cotswold it's important to have a range of ponies and horses to choose from.
Pony Size
There's a lot to take into account, as Equestrian Manager Heather explains. "It is so important that children have the correct size of pony to ensure they develop their confidence, balance, feel for how ponies move, ability to control the pony, along with, of course, being safe. "If a rider is put on a pony that is too wide it can have a detrimental effect on how they sit and the ability to use their legs, and may cause discomfort when little hips are stretched. A pony that's too large will have movement that is too big, which can be very unnerving for the rider.
"Cotswold RDA helps around 180 riders, aged between four and eighty, every week. It's important to be able to offer the right size pony to meet everyone's individual needs.
"Toffee will be a great addition to the team. He is beautiful, extremely cute, and at just 11.2 hands high he will play an important role in helping children between the ages of four and nine to develop their riding skills."
Toffee has all the attributes to become a firm favourite, but before he can start his work helping disabled riders he will need to be put through his paces by the Equestrian Team.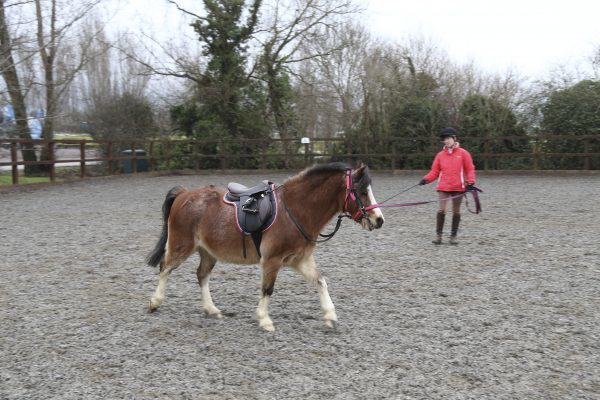 Training
Toffee will start his training straight away, and he can look forward to meeting his new friends as well as getting used to his new home. Heather, Debbie and Lou from the Equestrian Team will be looking after him to make sure he settles in nicely.
As Yard Manager Debbie explains, "In the coming weeks and months Toffee will be put through some important tests. For example, approaching a mounting block can be very disconcerting to some ponies. "Some simply won't do it no matter how many times we try, so it is extremely important that Toffee can be brought easily to the mounting block for his rider, to allow them to mount with ease.
"He will also need to become familiar with his new surroundings, including our new Sensory Trail, which has been introduced to provide riders with new experiences.
"Toffee will certainly be working hard, but there will still be plenty of time for relaxing. "All our ponies are made of stern stuff and live out in fields located close to the school, although we do have a barn they can shelter in when needed, but mainly they love being out in the fields, and having the chance to run around.
"Our fields, where he will spend his relaxing time, run parallel to the Great Western Steam Railway, so he'll need to get used to the steam and whistles of the trains that pass close by.
"He really is a little poppet and we are very lucky to have him."
Meet a new little rider, Amy!