Helpful Advice To Mark Parkinson's Awareness Week
---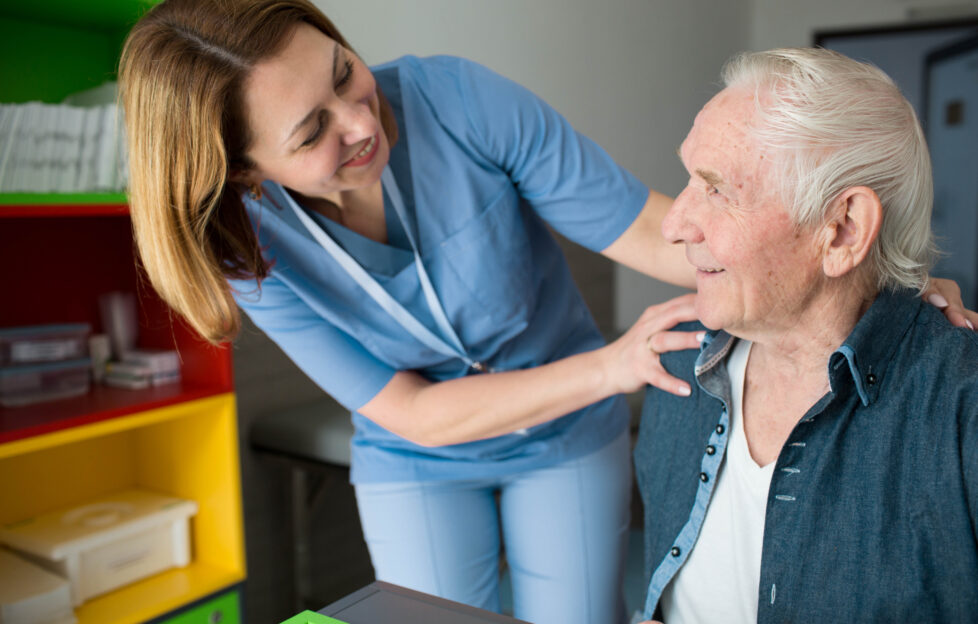 To mark Parkinson's Awareness Week, we're revisiting this article written by our health writer, Jackie Mitchell, which has helpful Parkinson's advice. Here, expert Dr Katherine Fletcher tells us more about the condition.
Living With Parkinson's
Parkinson's is a progressive neurological condition which often takes time to be diagnosed. The most common symptoms are tremor, stiffness and slowness of movement. Although, symptoms can include pain, anxiety and insomnia.  
According to Parkinson's UK, around 145,000 people in the UK currently live with the condition. Dr Katherine Fletcher, research manager at Parkinson's UK, explains what causes the condition.  
"It develops when cells in the brain stop working properly over time. These cells produce a chemical called dopamine, which sends messages to parts of the brain that control movement, among other things.  
"Then when the cells stop producing dopamine and levels of it fall, symptoms of Parkinson's will occur. As more cells stop working, symptoms may worsen or new ones appear."  
It Can Affect Anyone
She says that it tends to be diagnosed in people over sixty-five, although it can affect anyone regardless of age, race or gender. And if you think you have Parkinson's, contact your GP, who will refer you to a specialist. They will ask a series of questions and observe various tasks.  
"You may be asked to walk, talk, write or draw, and discuss symptoms," Dr Fletcher says. "It may be necessary to perform a DaTscan, which looks at how areas of the brain are working."  
Research from the University of Manchester shows it is possible to identify Parkinson's based on compounds found on the skin. And this offers hope that the condition could be diagnosed through a swab test.  
"This is exciting, as there is no definitive test for Parkinson's, and other conditions can share some of the symptoms," Dr Fletcher says. The research was inspired by Joy Milne, who discovered she has the ability to smell Parkinson's following her husband's diagnosis at forty-five.  
Also, treatments differ from person to person depending on the symptoms. It may involve a combination of medication with physio or speech therapy.
Parkinson's Awareness Week
"Once you have agreed a treatment plan with your specialist, it's best to start as soon as possible," Dr Fletcher says. "And, in some cases where medication is no longer working, surgical options are available."  
Dr Fletcher says there are many ways of managing symptoms. "Staying active is recommended, as much as possible within your ability. Some days that might be an exercise class and other days just walking to the end of the garden.  
"Also there are indications that there may be a link between gut health and Parkinson's, but more work is needed to understand this exactly. Until then, eat a healthy, varied and balanced diet for general good health."  
For more Parkinson's advice, visit www.parkinsons.org.uk. There's great health advice every week in The People's Friend and on our website.