Writer Of The Week: Barry Cashin
---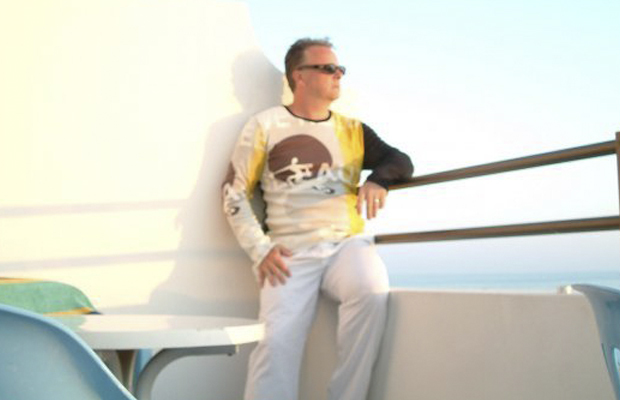 Our Writer Of The Week is travel writer and finance expert Barry Cashin.
When did you first get the travel bug and how?
Having had childhood holidays solely UK based, one would have thought that as an adult I would not have developed a thirst for travel beyond these shores. However, that all changed in 1974 when I went to Paris on a school trip. From that first ferry to the train into Gare du Nord, the sights and sounds of completely cultures had me sold. I knew then that, as soon as I left school, I would have to travel.
Of all the places you've visited so far, which has made the most lasting impression?
I think as a once phobic flyer, my first trip to the USA. Having been persuaded by my wife to take the plunge and go long haul, we landed in San Antonio, Texas, where her mother lives. I will never forget the sheer scale and size of everything, the excitement of meeting the great American people – and the huge food portions. My first trip to the city of San Antonio has to rank among the high points of all my travel exploits.
What's been your most memorable travel experience to date?
It was several years ago on a very cold December day when my wife and I visited Krakow, Poland. Overnight, the mercury had only just risen to minus 17 and we were scheduled to visit Auschwitz. I will never forget that first sight of the infamous Arbeit Macht Frei sign above the entrance and the horror contained within the original walls where so many innocents lost their lives. Making our way from one barrack building to another, we passed a group of Japanese tourists and as we did, I said hello in Japanese to a lady. She replied, acknowledging our mutual respect for our surroundings by keeping her head bowed. It was a highly moving moment.
From Auschwitz, we travelled to the amazing museum of Oskar Schindler, the industrialist who saved so many Jews from the horrors of the concentration camps. Everything was in near original condition – and the fact that the factory had been turned into a museum, coupled with our earlier visit to Auschwitz made our break all the more poignant.
It was somewhere my wife wanted to visit and I am so glad that I went. Learning about the appalling acts of inhumanity meted out to millions of men, women and children was a stark reminder of why this generation should never let such atrocities happen again.
As a consumer expert, how much "homework" do you find yourself doing before you arrange one of your own trips?
Choosing where to go can either be planned or extremely spontaneous. My wife and I tend to agree about most things. Cost to a certain extent dictates where we eventually travel but when we do decide, the thing that takes the longest is getting the hotel accommodation right. Any hotel we stay at has to satisfy many criteria, not least offering a good deal.
Of course we do extensive research on review sites but this counts for nothing if the price isn't competitive. My current best deal finder is to use the app discounts on ebookers, great for saving money on hotel stays. I suggest signing up to all the major sites such as Expedia.co.uk, booking.com, ebookers.com for the heads up on discount deals. These come up frequently but unless you're signed up or registered, you'll never know.
I also use budget airlines extensively. If you play by the rules, abide by the baggage requirements and ensure all your paperwork is in order, they are a great way to save money. Before we book, we always base our eventual dates on flight prices – and, in general, booking 12 weeks before departure offers the best savings.
Do you have a "wishlist" of places to visit and what's currently at the top?
I do have a bucket list of places to visit, although this is very fluid. I would love to visit Savannah in Georgia and tour Louisiana – but would equally love to visit Japan and China. There is so much history in China and, hey, I love the food, too. Maybe I'll be Writer Of The Week again and I can tell you all about it!
For more from our Writer Of The Week series, click the tag below.
You can also read some of our travel features by clicking here.