Writer Of The Week: Wilma Ferguson
---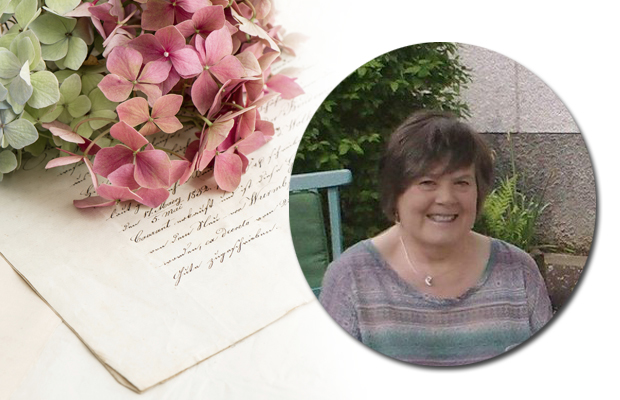 We hear from Writer Of The Week Wilma Ferguson, whose journey to success began with our Fiction team!
"A friend introduced me to a writing group around 2008, and since then I have been honing my craft.
"I have enjoyed competition success at club level, and also at the Scottish Association of Writers conference. Prior to that, I enjoyed converting stories from friends and family into rhyme for birthday and anniversary celebrations.
"But publication evaded me. Until I attended a workshop with Shirley Blair and Alan Spink, who explained the requirements for a 'People's Friend' story.
"They also emphasised the importance of portraying emotion.
"I was absolutely delighted my first story, 'Relative Stranger', was published in the 'Friend' shortly afterwards.
"Mandy Dixon's portrayal of the little girl with her soldier father at a piano was delightful. Seeing my name in print and reading the final version was equally as exciting. Subsequent successes have also filled me with a great sense of achievement.
"A retired Reiki teacher and former business studies lecturer, I'm a sporadic writer, having to be in the right creative zone but a deadline will certainly stimulate me into action! Swimming, tai chi, Pilates, music and genealogy are my other hobbies and I enjoy travelling in Scotland with my husband. My eight-year-old grandson, Samuel, and three-year-old granddaughter, Jessie, also occupy some of my time.
Editing is the part I find hardest
"Much of my writing is done in my head when out walking or doing other things. My inspiration comes from a variety of sources often life experiences (my own and others), story cubes, pictures or objects.
"I plan each narrative by initially listing the attributes of each character and I know the beginning, middle and end before the complete story is keyed directly into my computer. I write better away from the home environment and am a frequent visitor to coffee shops where I happily scribble down ideas while observing others.
"Editing is the part I find hardest, but encouragement and advice from members at Erskine Writers and the staff at the 'Friend', ensure a superior end result.
"As did my mother before me, I enjoy reading the 'Friend'. There is so much variety and so many items of interest packed into a very affordable magazine and the new website gives us even more information at our fingertips."
For more from our Writer Of The Week series, click the tag below.