Writer Of The Week: Pat Coulter
---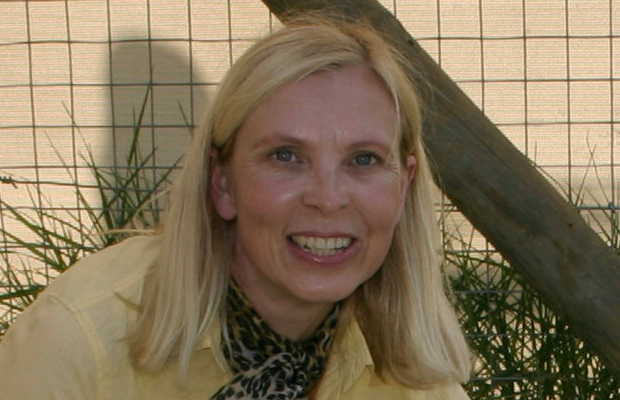 Our Writer Of The Week is frequent "Friend" globe-trotter, Pat Coulter.
How did you become a travel writer?
"Looking back over the years it seems as though the process evolved in a "meant to be" fashion.
"At school my aptitude in the classroom definitely favoured English Language and Lit as opposed to Maths (algebra, ugh!). I loved composition and descriptive writing.
"My first published piece was in the Junior Letters page for the 'Daily Mail' entitled 'Soccer Softies'. I was keen to point out that footballers always feigned injury, but brave ice skaters simply get on with it.
"Another early piece was when published when I was around fourteen. It was a feature about the countryside author Flora Thompson which appeared in 'This England'.
"At the same time I developed an interest in photography, just a hobby back then. It first 'clicked' for me with a Kodak Instamatic camera.
"Before becoming a travel writer, I'd had what you could describe as an interesting and varied work life. It included a spell on the TV programme "It's A Knockout" (no I didn't dress up in a funny costume).
"I've also worked in publicity for my local rep theatre, with star names such as Dulcie Gray and Christopher Biggins.
"I've always been quite sporty and have played in national amateur golf championships alongside players such as Dame Laura Davies when she was starting out.
"This led to me a career in golf club management. However I felt I needed a change and my late husband Eddie (a former columnist with "The Times" newspaper) encouraged me to "give it a go" with writing.
"I scribed a series of features about celebrities and their pets and many of these were published in The "Friend's" sister magazine "My Weekly". One opportunity led to another and I've now been a regular travel writer with 'The People's Friend' for around 12 years."
What's your favourite place in the world?
There's certainly no place like home. I was born in a village in West Sussex near Arundel and now live not far away on the very border of the South Downs National Park.
There is such a diversity of landscapes to enjoy from the rolling downs to the sea. Wherever I've travelled throughout the world coming home always makes me appreciate what I have on my own doorstep. A special place is Chichester Harbour. Great walks, bobbing boats, diverse birdlife and all with the wonderful backdrop of the South Downs with the landmark race course at Glorious Goodwood and Chichester Cathedral.
For an exotic getaway if I really had to make a choice I'd opt for Kenya for its awesome wildlife, friendly smiling people and unspoilt beaches lapped by the Indian Ocean which is great for snorkelling.
What's been your most memorable travel experience to date?
Any encounter with wildlife is a special joy for me. Hopefully telling your readers about them has helped me become Writer Of The Week!
Badger watching in Britain and swimming with dolphins and manatees in Mexico are right up there along with spending a recent birthday on safari watching the sunrise over Mount Kilimanjaro alongside a herd of elephants.
Do you have a "wishlist" of places to visit and what's currently at the top?
Yes, I have drawn up a wish list and have been fortunate to tick some of them off such as previously mentioned going on an African safari, seeing Victoria Falls and swimming with those dolphins. I'm just about to realise another wish much closer to home and that's visiting HRH Prince Charles's gardens at Highgrove in the Cotswolds. It's not always about exotic locations. We have some remarkable destinations in the UK.
What's on your "must-have" list when you're packing to go away?
In the UK I'd never go-away without my faithful canine travelling companion, Poppy, although I don't pack her away in my suitcase! Abroad, it's tools of the trade really. Notebook and pen, laptop if possible and my camera are essential pieces of kit on any assignment. Otherwise the most important item following an adventurous trip overseas would be my return ticket home!
What differences do you notice when you have a canine companion on your travels compared with travelling on your own?
Ah, well, as you can imagine, she's a great conversation starter. Poppy's always making lots of friends and receiving plenty of compliments. When gentlemen saunter up and exclaim, "Oh, you're gorgeous," I've come to realise they're not talking to me. I'm just the owner holding the lead!
Any top tips for travelling with pets?
Poppy would always say, "Don't forget to pack my biscuits and treats, Mum." Otherwise I would say please never leave your pet in a hot car. Not even for five minutes.
For more from our Writer Of The Week series, click the tag below.
You can also read more of our travel features by clicking here.