Fun At Its Heart!
---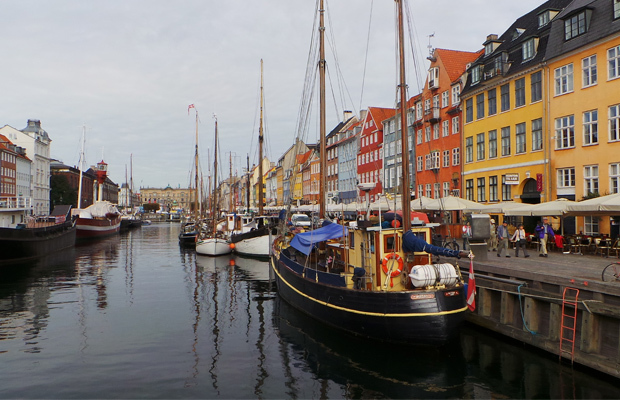 Alex Corlett.
How many cities have a permanent fun fair at their very heart? As soon as we discovered the existence of Tivoli Gardens, we were sold on a visit to Copenhagen, Denmark's fantastic capital.
Just a short hop from most British airports, it's a cracking wee break for anyone looking to leave the car behind and let public transport do the work for them.
Whilst its centre is not as compact as somewhere like Amsterdam, you can cover most of the highlights on foot. The train system is so reassuringly simple to understand, too, that we were brave enough to venture out of town to some of the incredible art galleries and museums in the wider city area.
You can pay for a guided boat tour of the waterways that run through the city and it's a great thing to do but we took a tip from a local and bought a ticket for the water taxi. Although you don't get the commentary, it zips around the city giving passengers a chance to see the highlights from the comfort of the boat for a fraction of the price and with full control of your itinerary.
The city has aged well, too the new buildings sit effortlessly at the end of old streets built during its days as an important port.
No visit is complete without a dip into the Lego store as well, where we spent a good hour alongside children and adults raking through all the different possible head and body combinations in the tubs to make two figures that look just like us!
As a cyclist, I love that it's a city given over to pedal power. The wide roads have been adapted to fit in cycle lanes, with their own sets of traffic lights and special bicycle counters that register every passing cyclist and have free air pumps for people to use. Every 500,000th cyclist that passes wins a bike! Which happens every couple of months, believe it or not. Copenhagen used to be as a car-clogged as any other city centre, but now over 50% of people commuting into the city do so by bicycle.
No wonder it frequently tops the list of happiest and healthiest cities in the world!