A Predictable Detour
---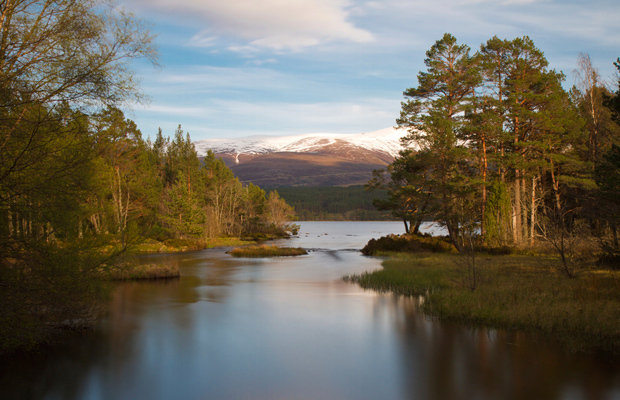 Thinkstockphotos.
Some places are hard to drive past without stopping and for me; one of these places is Rothiemurchus in the Cairngorms National Park. I was on my way home from Inverness the other day and approaching the turn off for Aviemore it was fairly predictable that I'd make a detour along the road for Glenmore and Loch Morlich, if only for a short distance.
Besides the high Cairngorms, one of the great attractions of this place is the vast network of tracks that lead deep into the glens and forest giving us the ability to instantly escape thenoise and rush of the 21st century.
This is no modern, dark and tight-packed wood, though; it's full of light and fine open views. If you need to slow down, it's just what the doctor ordered.
The ancient "Granny" Scots pines have a timeless appeal and can claim to be direct descendants of those that first colonised the area in the wake of the last Ice Age.
There's still a good covering of snow on the Cairngorms but these old pine trees put themselves above worrying about the changing fads of the seasons and look great, rain or shine, summer or winter.
With a few hours to spare then, it was on with the boots at Coylumbridge and off for a walk on the Lairig Ghru track to visit the Iron Bridge and tiny Lochan Deo.