Paddling In Poole
---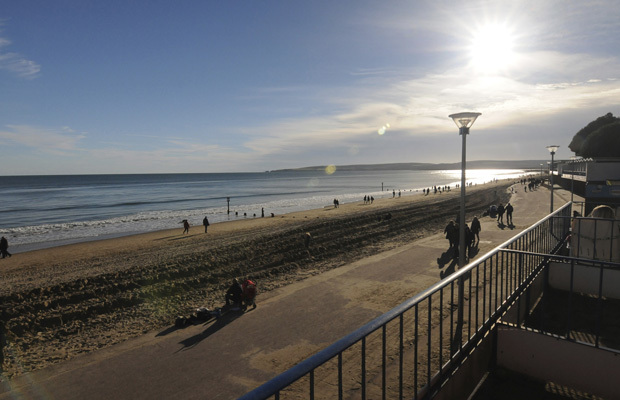 WHEN you have a sister who lives in one of the sunniest parts of Britain, it would be rude not to accept an invitation to visit when it is kindly extended. Poole in Dorset is lovely, but it was our days out on the beach at Sandbanks that live on in my memory.
Sandbanks itself is a small peninsula and is known as one of the most expensive places to live in Britain. If you have more than few million to your name, you can even buy a house with direct access to the beach and stunning sea views. Max Bygraves and Tom Jones have both lived there, so you have to have serious money to be a resident.
The views truly are amazing and if the sun is shining and the weather clear, it can feel as if you are in Spain or Portugal. Remember to take your suntan lotion as it was so hot when I was there that the tarmac was melting!
A boat trip around the harbour in a glass-bottomed boat was a highlight of my trip. I'm not known for my love of sailing I suffer from terrible seasickness but this trip was wonderful. I don't know if it was looking down at all the fish that kept me occupied or what, but I felt absolutely fine. When I mentioned this to my sister afterwards she waved her hand towards the sea and said that's because there wasn't a ripple in sight. She witheringly commented that there had probably been more motion in the car journey there! She's never been very sympathetic . . .
It was, however, a lovely holiday and I have never forgotten it. My sister sadly doesn't live there anymore, but we both want to go back again one day and have another day out on that very special beach.