A "Friend" For Life!
---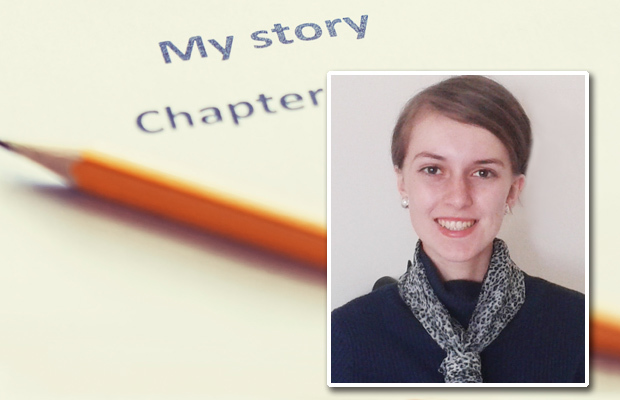 "I have always been an avid reader and am constantly in awe of the skill possessed by my favourite authors, who manage to create masterpieces that can effortlessly spirit me away to new places time and time again. Ever since I was very young, working my way through 'Malory Towers', I wanted to inspire people the way my chosen books inspired me, and from the moment I first put pen to paper I vowed that I, too, would one day become an author. Yet I never imagined that my endless scribbling, in the back of my notebooks and on scrap paper, would ever lead to that dream becoming a reality.
"It was 'The People's Friend' that eventually gave me the courage to take my first steps towards my goal. Upon discovering an old issue in my local hairdresser's, I soon found myself totally immersed in its stories and serials of romance and nostalgia, and before I knew it I was impatiently awaiting the post each week, in eager anticipation of the next issue. The huge spectrum of stories, and the friendly, community-based atmosphere soon inspired me to put my pen to paper once more, and eventually gave me the confidence that I needed to create a manuscript and post it off to the 'Friend'. For several weeks I waited with apprehension and crossed fingers, afraid to get my hopes up.
"I can still remember my feeling of euphoric pride when, just a couple of months ago, I received a lovely e-mail telling me that the 'Friend' would be delighted to publish my story. I just couldn't believe that I had finally achieved what I had wanted to do for so long! It was several weeks before my triumphant grin faded, and the thought that my story ("Bertie Bear's Adventure", August 8th issue) will be read – and hopefully enjoyed! – by so many people still makes my head spin! I have loved working with the fiction team, and am so grateful for their friendly advice that has boosted my confidence and encouraged me to carry on with my passion for writing.
"I like to get my inspiration from real life and I'm constantly on the lookout for new ideas, no matter what I'm doing, whether it's baking, sewing or playing with my gorgeous dog, Shadow. But although my writing will always be a priority, nothing beats curling up in my comfy chair with my dog at my feet, a mug of hot chocolate in one hand, and the latest issue of the 'Friend' in the other!"